Pandemic Felt Bad, Profits Felt Good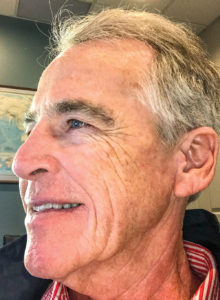 Article by Rich Donnell, Editor-in-Chief, Panel World November 2021
Given that Panel World is published six times per year, the November issue before your eyes represents the final issue of 2021. I've read through the six issues and pulled a few highlights of what went on in the panel world in 2021 as reported by Panel World. Actually, given that as I write this it's only October 5, let's call it a fiscal year dating back to October 2020.
—West Fraser purchased Norbord and its 15 OSB mills, one MDF plant and two particleboard facilities for $3.1 billion.
—Alex Hunt, Jr., who formed Hunt Plywood and Hunt Forest Products in Ruston, La., and before that oversaw Willamette's operations in the South, died November 17, 2020 at age 90.
—After an impressive rise through most of pandemic-ridden 2020, structural panel prices shot through the roof.
—Great Plains MDF announced it selected a site in Kneehill County, Alberta for building a wheat-straw based MDF plant.
—Ben Crim retired as VP of Engineering & Environmental Management at Hood Industries.
—Longtime Valon Kone representative and former part owner of Valon Kone U.S., Jerry Gordon, died at age 82.
—RoyOMartin celebrated 25 years of operation at its softwood plywood mill in Chopin, La.
—APA—The Engineered Wood Assn. named Mark Tibbetts as president, succeeding retiring Ed Elias.
—Many forest products companies reported record sales and profit in the second quarter.
—Go Lab, Inc. relocated a wood fiber insulation board plant from Germany to Madison, Maine.
—Huber Engineered Woods announced plans to build an OSB facility in Cohasset, Minn.
—Ligna cancelled its September show, which had been rescheduled from May, and said it would wait to do the next one in May 2023.
—Ashlee Cribb moved from her VP roles at Roseburg Forest Products and became Vice President, Wood Products, at PotlatchDeltic Corp.
—Mercer International, based in Vancouver, BC, purchased the bankrupt Katerra CLT business for $50 million through a bidding process.
—Charlie Hamilton, who helped to build and run Fulton, Ala.-based Scotch Plywood's three veneer/plywood mills, died on July 18 at age 83.
—RoyOMartin announced it would build an OSB plant adjacent its current one at Corrigan, Texas.
—CalPlant I, which produced its first rice straw-based MDF at its new mill in Willows, Calif. late last year, declared Chapter 11 bankruptcy with intentions to sell the company.
—Godfrey Forest Products and its proposed OSB plant in Winslow, Ariz. was one of the bidders for a large national forest timberlands stewardship contract in Arizona, but the Forest Service cancelled the process before awarding the bid.
—Panel World's cover stories during 2021 were Coastal Plywood at Havana, Fla.; Katerra CLT in Spokane, Wash.; Egger's new particleboard and lamination facility in Lexington, NC; Swiss Krono's new particleboard and lamination facility in Barnwell, SC; Timber Products Co.'s veneer operation at Yreka, Calif.; and Hardel Mutual Plywood's operation at Chehalis, Wash.
Brad Thorlakson, President and CEO of Tolko Industries, has announced that Pino Pucci, Vice President of Sales, Marketing and Logistics will assume a newly created interim role as Tolko's Chief Operating Officer. "This role has been created to support our succession planning process, as Pino will eventually succeed me as President & CEO," Thorlakson says. "Pino's proven leadership experience, significant focus on people and culture, and his alignment with our values make him the perfect…
The monthly Panel World Industry Newsletter reaches over 3,000 who represent primary panel production operations.
Panel World is delivered six times per year to North American and international professionals, who represent primary panel production operations. Subscriptions are FREE to qualified individuals.
Complete the online form so we can direct you to the appropriate Sales Representative. Contact us today!