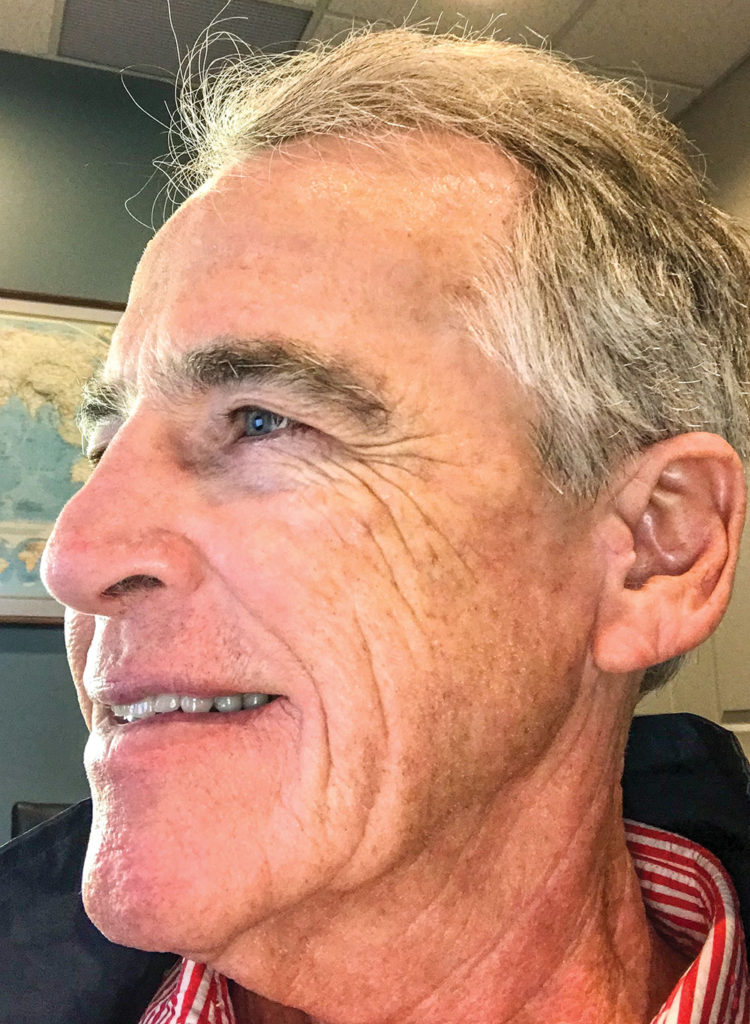 If you think the pandemic caused the death of live trade shows, think again. Just take one quick browse through the Panel World September 2022 issue. In fact, trade shows almost snowballed us over this month.
One of the advertisement selling points of any issue is when that issue will be distributed at an upcoming show. Well, how about three shows, and it could have been more.
When I looked at our media planner some weeks ago it struck me that our ad sales reps were selling the September issue on its distribution at the IWF show in Atlanta, August 22-25; the Timber Processing & Energy Expo in Portland, September 28-30; and the Xylexpo exhibition in Milan, Italy, October 12-15.
Which means we had to be ready to receive press releases from any numbers of companies who are advertising in this issue and also exhibiting at any of those shows. As it turned out, the influx of copy for the IWF and TP&EE shows was significant enough that we created special preview sections. We also received a release or two pertaining to Xylexpo.
The issue was also to have been distributed at the Lesdrevmash event in Moscow, September 12-15, but we decided not to fight through those channels, and who knows if we will ever venture that way again.
But as much as we want to complain about the work load brought on by tons of incoming copy, are you kidding me? Talk about a good problem to have. Think back to two years ago. Silence. Virtual. Boring.
A couple of important points about the TP&EE show in Portland:
As noted in the preview story on page 44, while the Portland machinery show has always been heavier-tilted toward the sawmill industry, and still is, it maintains a significant panel industry presence, by way of multiple exhibitors who partake of that industry. Check out the preview section beginning on page 50 and you'll see what I mean. These companies will be showcasing and discussing some important technologies and services during TP&EE.
I would suggest, if you work with a panel producer company, that your company consider sending a few folks to Portland. And not only to see what might be new, but to simply get out and talk with other people, in whatever facet of wood products they may be, and enjoy some time away from the mill or office.
Another point about Portland is that it will have a mini-conference entitled, "From Forest to Frame: Mass Timber Developments," on one day and an optional Mass Timber Tour on the next day.
We realize and appreciate the Mass Timber Conference that is held every spring in Portland. The organizers have done a great job with that event. We view our mini-conference as kind of an in-betweener that serves to educate some people who attend TP&EE and may not be all that in-tune with mass timber developments or the potential of mass timber markets.
Did I mention that this issue will also be distributed at the annual APA—The Engineered Wood Assn. meeting October 15-18 in Miami? See what I mean?
Brad Thorlakson, President and CEO of Tolko Industries, has announced that Pino Pucci, Vice President of Sales, Marketing and Logistics will assume a newly created interim role as Tolko's Chief Operating Officer. "This role has been created to support our succession planning process, as Pino will eventually succeed me as President & CEO," Thorlakson says. "Pino's proven leadership experience, significant focus on people and culture, and his alignment with our values make him the perfect…
The RoyOMartin University (ROM-U) program identifies emerging leaders and develops their potential to ensure that the company maintains a pipeline of leaders prepared to take the next step in their careers. Recently, Louisana-based RoyOMartin recognized Luke Briley, dry end manager, RoyOMartin-Plywood; Brett Danzy, mechanical maintenance superintendent, RoyOMartin-Plywood; Jermaine Davis, corporate purchasing coordinator, corporate office); and…
The Corrigan Volunteer Fire Department, which has close to 25 active volunteers and answered more than 150 emergency calls in 2022, has kicked off a capital campaign to build a new fire station, which will cost $400,000. In support of this campaign, and in recognition of the three major facilities Georgia-Pacific operates (and the 1,000 people employed) in Polk County, Texas, the company has donated $100,000 to the effort…
The monthly Panel World Industry Newsletter reaches over 3,000 who represent primary panel production operations.
Panel World is delivered six times per year to North American and international professionals, who represent primary panel production operations. Subscriptions are FREE to qualified individuals.
Complete the online form so we can direct you to the appropriate Sales Representative. Contact us today!