Search North America Adds Senior Recruiter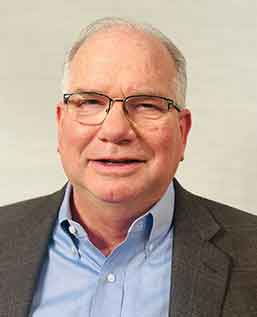 Search North America (SNA), a leading wood products-based search, recruiting, and placement firm, is proud to announce and welcome Dave Rupp as a new Senior Recruiter, mainly focusing on the Western U.S. and Canada. He joins the SNA team with over 40 years of experience in the wood products industry, working with Fortune 500 companies in North America and abroad. Rupp has extensive experience developing strategic alliances within all levels of the business, government, and environmental communities.
Rupp's home office will be based out of the Vancouver, Wash. area, while SNA's main office will remain located in North Carolina. Dave graduated from The Ohio State University and most recently was a business development director at Advanced Nano Adhesives. While there, he leveraged industry contacts in pressure-treated wood, OSU, particleboard, MDF, EWP, and resin suppliers/industries to move the company forward, promoting a patented technology that improves board properties and water resistance while reducing resin costs.
Founded in 1982, Search North America has placed professionals in every area of the wood products and related industries. From entry-level positions and skilled trades to executive-level roles, SNA helps companies find the talent they need and can help individuals with their next career move.
Richard Poindexter, SNA's President and Owner, will continue to specialize in client and candidate relationships in the eastern and southern parts of the U.S. and Canada. Carl Jansen, SNA founder, will be stepping back into a role as recruiting consultant and business developer.
Rupp can be reached at 360-601-3717; [email protected]
Egger Wood Products has announced the start of production on a third lamination line at its Lexington, N.C. facility. The $21 million investment will expand the company's thermally fused laminate (TFL) production capacity by 50%, increasing production to more than 155 million sq. ft. per…
As a globally operating supplier of burners as well as drying and energy plants, Büttner—a member of the Siempelkamp Group—is taking the next logical step by establishing a new environmental technology competence center in Kaiserslautern, Germany, and expanding its product range in the field of environmental…
Tolko Industries Ltd. has commissioned Dieffenbacher to supply the core components of a new OSB line at High Prairie, Alberta, Can. On May 20, 2022, a fire in the press building damaged beyond repair a Dieffenbacher 12-opening press, which Tolko had commissioned in 1995, and much of the surrounding…
The monthly Panel World Industry Newsletter reaches over 3,000 who represent primary panel production operations.
Panel World is delivered six times per year to North American and international professionals, who represent primary panel production operations. Subscriptions are FREE to qualified individuals.
Complete the online form so we can direct you to the appropriate Sales Representative. Contact us today!