Raute PRS R5 Proving Itself
Raute introduced its Panel Repair Station (PRS) R5 the plywood industry in 2020. Soon there will be 13 units operating in North America. Measuring 33 ft. by 26 ft., the R5 is no larger than most manual repair cells. It requires no foundations, meaning it can be up and running within two weeks of delivery.
By pairing accurate machine vision with intelligent analysis software to identify defects and apply the precise amount of filler needed, users of the R5 can expect to achieve repair material savings of up to 20%.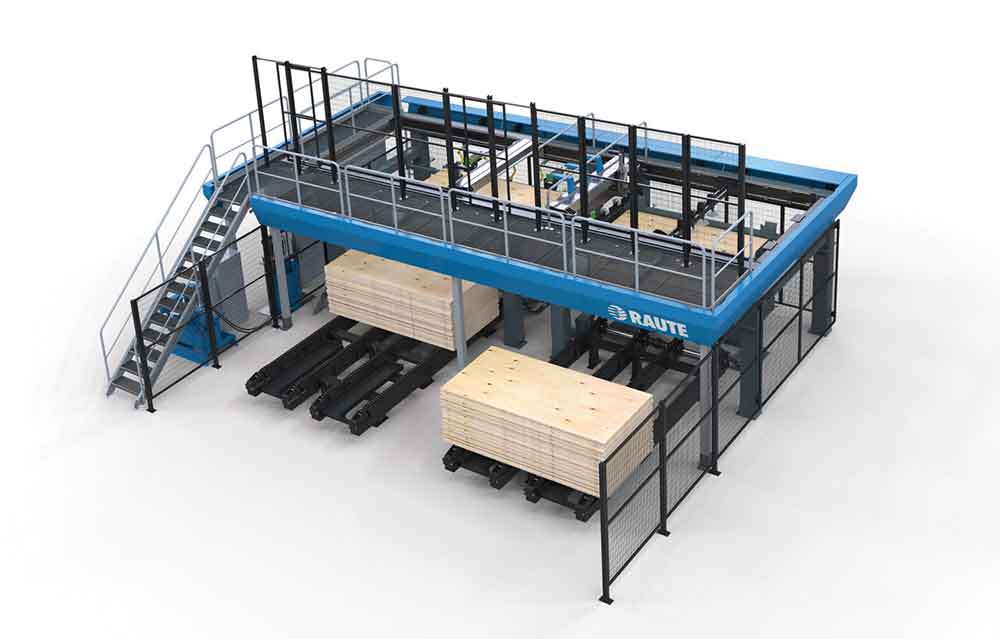 Making up to 300 panel face repairs per hour, the R5 automatically routes and fills the topmost panel—trimmed or untrimmed—in a stack of 100, then moves to the next stack. R5 can be run by a single operator or without any human intervention. Its linear motors have no moving parts, and their bearings are automatically lubricated.
APA, The Engineered Wood Assn. Board of Trustees has added John Beers III as its newest member. He joins the APA Board of Trustees, filling the position vacated by Andy Konieczka's resignation and move to a new role within Georgia-Pacific. Beers currently serves as the president of the structural panels business at Georgia-Pacific…
J.M. Huber Corp. (Huber) has proudly announced it has been selected as a 2023 U.S. Best Managed Company Gold Standard honoree. Sponsored by Deloitte Private and The Wall Street Journal, the program recognizes outstanding U.S. private companies and the achievements of their management teams. The 2023 designees are U.S. private companies that have…
Article by Rich Donnell, Editor-In-Chief, Panel World May 2023 – In May, I depart for my 17th consecutive Ligna in Hannover, Germany. If the pandemic hadn't canceled the event in 2021, I suppose this would have been 18. Regardless, I'm sure by now you're thinking this guy…
The monthly Panel World Industry Newsletter reaches over 3,000 who represent primary panel production operations.
Panel World is delivered six times per year to North American and international professionals, who represent primary panel production operations. Subscriptions are FREE to qualified individuals.
Complete the online form so we can direct you to the appropriate Sales Representative. Contact us today!