Dale Brown Becomes USNR CEO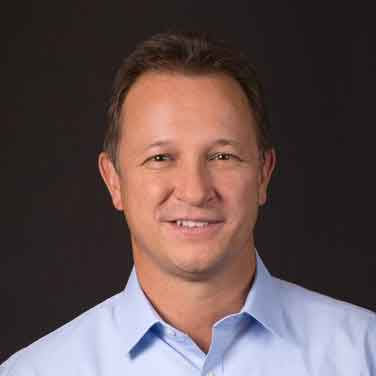 Wood Technologies International announced that President Dale Brown has been appointed CEO of the company, succeeding Craig Tompkins who now serves as a Strategic Advisor to the Board of Directors of Wood Technologies.

"We are proud to have Dale step into this role after eight years of leadership at the company," comments Rob Sivitilli, Chairman of the Board of Wood Technologies. "We thank Craig for his efforts at leading the effective integration efforts after the merger of USNR and Wood Fiber Group and for helping drive two subsequent complementary acquisitions, all which built Wood Technologies into an industry leader today."
Brown has had a 37-year tenure with Wood Technologies and predecessor company USNR, starting his career there in 1986 as an accounting data entry clerk, working his way up through various roles in USNR's accounting, sales and executive operations departments. His past positions include Chief Accountant, Controller, Vice President, Senior Vice President, and CEO of USNR in 2018. Brown was named President of Wood Technologies upon the USNR/Wood Fiber Group merger in 2021.

Tompkins helped spearhead the merger of Wood Technologies' predecessor companies USNR and Wood Fiber Group in November 2021. Tompkins also helped lead and integrate Wood Technologies' July 2022 acquisitions of Timber Automation and The Knife Source.

"I am immensely proud of my time at Wood Technologies, where I got to work with fantastic people— including Dale—over the past eight years," Tompkins says. "With Dale at the helm, I can walk away confident that the company is in great hands and that it will achieve even greater success."
Brad Thorlakson, President and CEO of Tolko Industries, has announced that Pino Pucci, Vice President of Sales, Marketing and Logistics will assume a newly created interim role as Tolko's Chief Operating Officer. "This role has been created to support our succession planning process, as Pino will eventually succeed me as President & CEO," Thorlakson says. "Pino's proven leadership experience, significant focus on people and culture, and his alignment with our values make him the perfect…
The RoyOMartin University (ROM-U) program identifies emerging leaders and develops their potential to ensure that the company maintains a pipeline of leaders prepared to take the next step in their careers. Recently, Louisana-based RoyOMartin recognized Luke Briley, dry end manager, RoyOMartin-Plywood; Brett Danzy, mechanical maintenance superintendent, RoyOMartin-Plywood; Jermaine Davis, corporate purchasing coordinator, corporate office); and…
The Corrigan Volunteer Fire Department, which has close to 25 active volunteers and answered more than 150 emergency calls in 2022, has kicked off a capital campaign to build a new fire station, which will cost $400,000. In support of this campaign, and in recognition of the three major facilities Georgia-Pacific operates (and the 1,000 people employed) in Polk County, Texas, the company has donated $100,000 to the effort…
The monthly Panel World Industry Newsletter reaches over 3,000 who represent primary panel production operations.
Panel World is delivered six times per year to North American and international professionals, who represent primary panel production operations. Subscriptions are FREE to qualified individuals.
Complete the online form so we can direct you to the appropriate Sales Representative. Contact us today!