Saariaho To Start As President & CEO Of Raute Corp. On October 1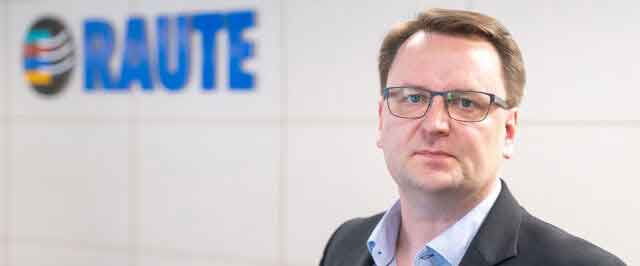 Mika Saariaho's starting date as President and CEO of Raute Corp. has been specified. He will start in the position on October 1, 2022. On May 24, 2022, Raute announced Saariaho's appointment and that he will assume his position at the latest on November 24, 2022. As announced earlier, Petri Strengell, who has acted as the company's interim President and CEO since May 1, 2022, will continue in his role as the company's Chief Operating Officer (COO) and member of the Executive Board when Saariaho takes over the position as President and CEO.
Alan Douglas Brett, who in the latter half of his career led the international advertising sales growth of Panel World magazine, and whose vigorous life included professional motor cycle speedway racing as a young man and a long stint as sales manager with the Daily Telegraph in London, died January…
U.S. housing starts (combined single-family and multi-family) showed a slight decline in November, coming in at a seasonally adjusted rate of 1.427 million, 0.5% below October, and 16.4% below starts in November 2021, according to the U.S. Census Bureau and U.S. Dept. of Housing…
To better address its operational and strategic development plans, Raute is changing its organizational structure, which will strengthen Raute's ability to service customers and streamlines internal operations. The change will also be reflected in the…
The monthly Panel World Industry Newsletter reaches over 3,000 who represent primary panel production operations.
Panel World is delivered six times per year to North American and international professionals, who represent primary panel production operations. Subscriptions are FREE to qualified individuals.
Complete the online form so we can direct you to the appropriate Sales Representative. Contact us today!