First CLT Office Opens In DC
Opened in fall 2022, the first mass timber commercial building in the U.S. capital city features more than 108,000 sq. ft. of mass timber. The building is an innovative retrofit at 80 M Street SE in Washington, DC: Termed an overbuild—extra stories atop an existing building—the expansion features three floors, where columns of mass timber are visible from the interior.
The project used 1,300 tons of CLT, with the mass timber addition sized at 108,000 sq. ft. of the overall 286,000 sq. ft. space. The developer of the project is Columbia Property Trust; architect is Hickok Cole. Engineering firm Arup performed the retrofit, and the property opened late September. First tenants are the American Trucking Assn. and BP America. Nordic Structures supplied the glulam beams and columns used in the project, and Katerra supplied the CLT.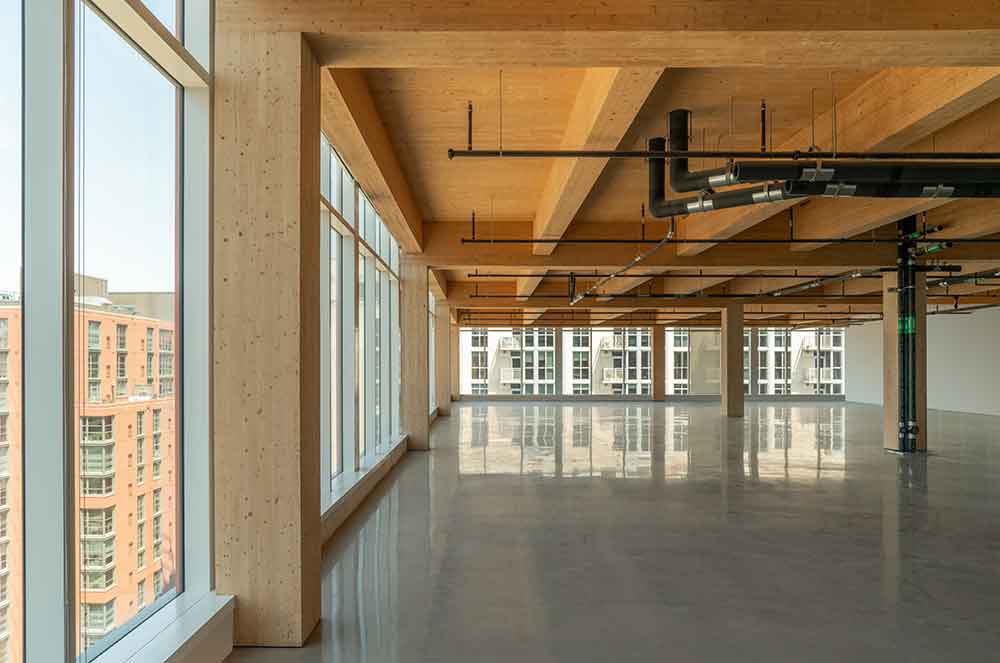 LP Building Solutions (LP) has announced that Libby Berman has been named Vice President, Chief Tax Officer and Bob Hopkins has been named Vice President, Treasurer. "Bob and Libby have been invaluable contributors to the LP team for many years now," says LP Executive Vice President and Chief Financial Officer Alan Haughie…
Con-Vey has announced the promotion of Joe Buck from Sales Engineer to Product Manager, having been with the company for nearly four years. In his new role, Buck will lead the strategy development and execution of several products at Con-Vey, including particle board, MDF, and…
The monthly Panel World Industry Newsletter reaches over 3,000 who represent primary panel production operations.
Panel World is delivered six times per year to North American and international professionals, who represent primary panel production operations. Subscriptions are FREE to qualified individuals.
Complete the online form so we can direct you to the appropriate Sales Representative. Contact us today!