SIX YEARS AFTER STARTUP KATERRA DIGS TOO DEEP OF A HOLE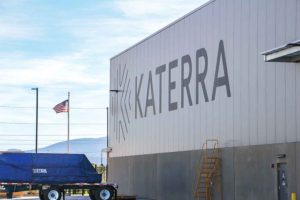 A "Silicon Valley" startup company that intended to redefine the methods of operation of the conventional housing and building construction industry has gone bankrupt and appears to be headed for bidding in late July 2021.
Katerra, which sought to become the ultimate turnkey provider—including the self-manufacture of cross-laminated timber and building components such as windows and cabinets, architectural design and engineering services, in-house supply chain, off-site assembly of structural sections, and on-site modular assembly with company construction crews, filed for relief under Chapter 11 of the U.S. Bankruptcy Code in the United States Bankruptcy Court for the Southern District of Texas on June 6.
A day later the court released a bidding and possible auction schedule commencing in late July for the U.S. assets of Katerra and its affiliates, including the new cross-laminated timber facility in Spokane, Wash.
The company had stated upon the bankruptcy filing it was taking steps to conduct a "marketing and sale process," while having secured $35 million in Debtor-in-Possession (DIP) financing to fund operations during the Chapter 11 process. The company's international operations are reportedly not part of the filing.
The amount is a far cry from the $3 billion Katerra raised in equity investments, much of it through Tokyo-based holdings company Softbank and its venture capital fund.
In the bankruptcy filing Katerra estimated liabilities of $1 billion to $10 billion and assets of $500 million to $1 billion. Katerra said that many of its U.S. projects will be demobilizing. It directly employed 500 at the time of the filing.
"The rapid deterioration of the company's financial position is the result of the macroeconomic effects of the COVID-19 pandemic on the construction industry, inability to procure bonding for construction projects following the unexpected insolvency proceedings of Katerra's former lender, and unsuccessful attempts to secure additional capital and business," the company states.
Two casualties appear to be Katerra's new CLT manufacturing facility in Spokane, Wash. and new components manufacturing facility in Tracy, Calif. The $150 million, 270,000 square foot CLT facility commissioned in May 2019 and includes the latest CLT manufacturing technology. The 577,000 square foot, robotics-driven components facility in Tracy was just starting up. It had prompted Katerra to shut down its older components plant in Phoenix, Ariz.
A source close to the situation says Katerra was too diverse for a startup. "They tried to self-perform too many specialties from the get-go—not only multi-unit construction and CLT, but also architecture, bathroom fixture design, HVAC design, window manufacturing, global projects such as Saudi Arabia and India, etc. As for CLT, the rapid escalation in lumber prices made the system cost-prohibitive for all but a few projects."
Indeed the unprecedented launching of lumber prices (CLT is composed of 2 in. lumber) was a scenario few could have predicted to such degree; however, another industry observed asked the simple question: Why didn't Katerra build a sawmill to have better control over their raw material intake and pricing? After all, they bought about everything else. Another observer says the topic of building a sawmill did come up, but he wasn't sure if Katerra ever asked for or received a quote on the construction of a sawmill. The CLT plant itself appeared to be operating satisfactorily when it had to shut down.
The Katerra startup in 2015 was led by a capital funding specialist named Michael Marks who had success leading electronics technology company Flextronics International, and Fritz Wolff, a third-generation executive chairman of a multi-billion dollar real estate development and investment business, The Wolff Company, which was founded and operated in Spokane until moving headquarters to Scottsdale, Ariz. (Katerra apparently built the plant in Spokane to create jobs for the community where Wolff was from.)
The new venture wasn't shy about wanting to shake up—and speed up—the conventional construction industry. In addition to starting up manufacturing plants, it bought everything from architectural firms, to construction firms to dirt contractors. But many of the projects it entered into appeared to experience the same hiccups and cost overruns that conventional on-site construction projects sometimes encounter, and perhaps with less quality, as Katerra tacked on substantial costs related to re-work issues.
"They were arrogant people from Silicon Valley that thought everyone in the lumber business and construction industries were idiots," another observer comments. "They thought all they had to do was show up and they would dominate. They told everyone they were a tech company and because of that their valuation was many times greater. But when people looked under the hood they saw no technology, just a bloated company with ideas that weren't based in reality."
Katerra reportedly experienced nearly $2.8 billion in financial losses in 2018, 2019 and 2020. Unprofitable projects continued to mount right up until the bankruptcy.
Katerra replaced Marks as CEO in spring 2020, only a year after Marks hosted the first Katerra TAKE OFF product launch event, which included building platforms, Apollo software, CLT product line, energy and electrical platforms, HVAC, interior fixtures and even a bath kit.
In May three senior members of the Katerra management team resigned and the company formed a committee to seek alternative financing, market certain assets and basically restructure the company. But no investor was willing to provide the financing and the company faced a critical liquidity shortfall and negative cash balance.
On June 1 Katerra ceased a majority of its operations in the U.S., which resulted in winding down more than 80 projects representing 77% of its active project revenue. It terminated 730 of its 1,300 employees in the U.S.
The bidding procedure, if approved, will be a stalking-horse bid scheduled to begin July 22, from which Katerra will choose a bid from a pool of bidders as the initial bid that sets the low-end bid. In the ensuing days other bidders may submit higher bids with the highest bidder winning the assets. If the bidding process doesn't work out, the process can move to an auction format. The current proposed schedule is for the sale to close in mid-August.
RELATED ARTICLES
MERCER PURCHASES KATERRA CLT FACILITY
KATERRA'S VISION WAS LOST IN BIG MONEY
KATERRA OPENS STATE-OF-THE-ART MASS TIMBER FACTORY
Raute Corp. has signed a contract worth 93 million Euros with Metsä Wood, part of Metsä Group, for the technology delivery of a new Kerto laminated veneer lumber (LVL) mill in Äänekoski, Finland. This order, the…
The monthly Panel World Industry Newsletter reaches over 3,000 who represent primary panel production operations.
Panel World is delivered six times per year to North American and international professionals, who represent primary panel production operations. Subscriptions are FREE to qualified individuals.
Complete the online form so we can direct you to the appropriate Sales Representative. Contact us today!