500 Has A Nice Ring To It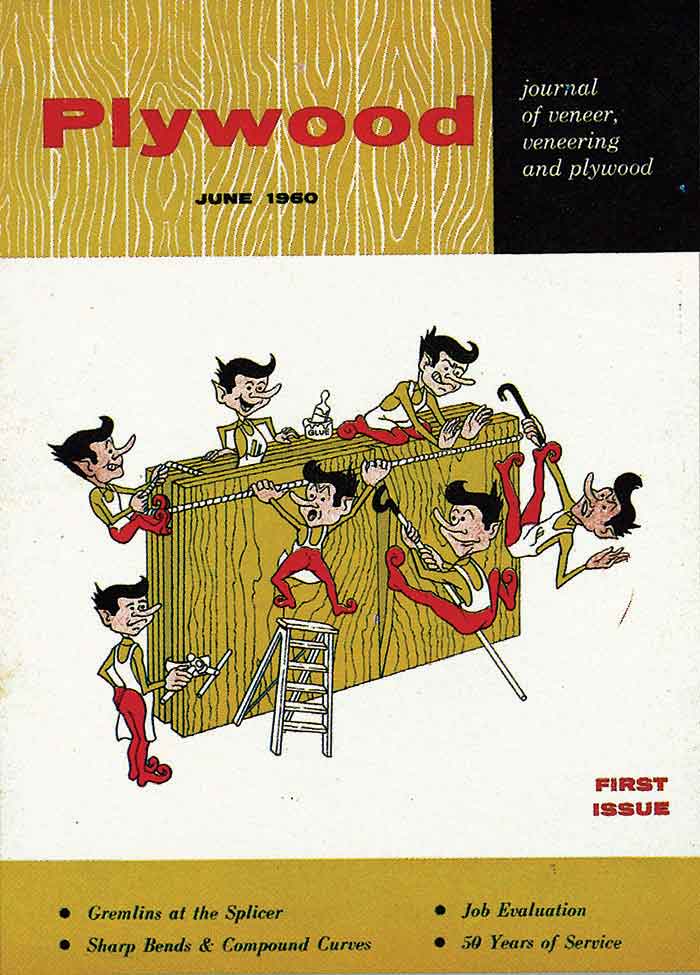 Article by Rich Donnell, Editor-in-Chief, Panel World January 2020
In baseball, 500 is a magical number, and if a player hits 500 home runs during his career he's on track to make the Hall of Fame. This issue of Panel World is number 500 in its 60-year lifespan, having been founded in 1960; and while Panel World may not be destined for anybody's Hall of Fame, there's still something to be said for its longevity as we enter 2020.
The fact that this is the 500th issue had slipped by us editors. Nobody on the editorial staff had thought about it, and we were in the process of planning the editorial content for this issue, when Shelley Smith in our production department buzzed me and asked me if were going to do anything special, given that this is the 500th issue of Panel World.
Actually we had done something special back in our March 2010 issue, when we devoted much of the issue to the 50-year anniversary of Panel World. So after giving it some thought I felt there would have been too much redundancy in doing something similar with this issue. But certainly number 500 deserves a mention. So thank you, Shelley.
James Burrell was the founder and the first editor of Panel World's predecessor. He had been an editor for two other wood industry publications based in Indianapolis that had just been sold. He tells the story of sitting down at his desk in March 1960 and trying to decide what kind of magazine he wanted to start, blessed with financial support from Review Publishing Co., which later merged with Curtis Publishing Co. Burrell settled on the veneer and plywood industries. He simply called the magazine, Plywood. In 1966 he changed the name to Plywood & Panel with the intent of adding coverage of the particleboard and hardboard sectors.
Hatton-Brown Publishers of Montgomery, Ala., which already published three magazines in the forest products field, purchased the magazine in 1982, formed a separate company to oversee it and changed the name to Plywood & Panel World. I joined Hatton-Brown late in 1983 and in addition to my editorial duties on the other publications, I was told to join the editorial effort to make the magazine something better.
Right away we went hard after mill project and startup stories, while still covering industry news and product technologies. We also wrote about the personalities behind some of the great companies involved in the panel industry. That's a formula that hasn't changed much since then. Industry led us to where we needed to go with our coverage, which soon went beyond veneer and plywood and into particleboard, MDF, OSB and engineered wood products. In 1990, we changed the name to Panel World.
It's been a great ride, and many great editors have traveled many miles to get Panel World to where it is today. And there's still plenty left in the tank.
LP Building Solutions (LP) has announced that Libby Berman has been named Vice President, Chief Tax Officer and Bob Hopkins has been named Vice President, Treasurer. "Bob and Libby have been invaluable contributors to the LP team for many years now," says LP Executive Vice President and Chief Financial Officer Alan Haughie…
Con-Vey has announced the promotion of Joe Buck from Sales Engineer to Product Manager, having been with the company for nearly four years. In his new role, Buck will lead the strategy development and execution of several products at Con-Vey, including particle board, MDF, and…
Search North America (SNA), a leading wood products-based search, recruiting, and placement firm, is proud to announce and welcome Dave Rupp as a new Senior Recruiter, mainly focusing on the Western U.S. and Canada. He joins the SNA team with over 40 years of experience in…
The monthly Panel World Industry Newsletter reaches over 3,000 who represent primary panel production operations.
Panel World is delivered six times per year to North American and international professionals, who represent primary panel production operations. Subscriptions are FREE to qualified individuals.
Complete the online form so we can direct you to the appropriate Sales Representative. Contact us today!