You're Not Seeing Double, Two New Plywood Mills Planned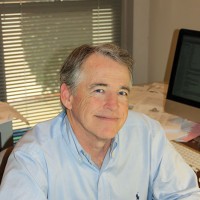 Article by Rich Donnell,
Editor-In-Chief
In our previous issue, in this space, managing editor Dan Shell wrote about Swanson Group's pending decision on whether to rebuild a veneer and plywood mill in Springfield, Ore. at the site of the company's plywood mill that was destroyed by a mid-summer fire. Shell, who travels extensively in the Northwest and had written about the Springfield mill a few years ago following a major modernization, emphasized that Swanson Group is one of the panel and lumber industry's most vibrant companies, and has a history of making the right decisions.
Shortly before this issue went to press, Swanson Group CEO Steve Swanson informed us that they would indeed rebuild the facility. You can read more of the details on page 6. What those details don't include is the collective sigh of relief from the local community and its families, and no doubt Swanson himself.
It might have been the very same day that we heard that Winston Plywood & Veneer will build a new plywood mill on the same "pad" where an idled facility in Louisville, Miss. had been destroyed by tornado last April. Winston Plywood & Veneer is an affiliate of New Wood Resources, which is an affiliate of Atlas Holdings. This is basically the same management that "turned around" plywood mills in Moncure, NC and Chester, SC before selling them to Boise Cascade in 2013, and it is New Wood Resources that purchased and is refurbishing the Omak Wood Products plywood mill in Omak, Wash. and also operates the specialty overlay plywood manufacturer Olympic Panel Products in Shelton, Wash.
The Winston mill is thinking about 400MMSF annual capacity down the road, no small potatoes.
Interestingly, both the Springfield, Ore. and Louisville, Miss. sites were once plywood mills built by Georgia-Pacific in the 1960s.
The point of this column though comes in the form of a question: When was the last time this magazine announced in the same issue that two plywood mills were going to be built?
Obviously these companies would not be proceeding if they didn't possess some degree of confidence in the building marketplace of the near (and maybe long range) future. Elsewhere in this issue you'll see that housing starts in 2014 barely topped 1 million for the first time since 2007, and the experts are predicting maybe a 20% increase this year. So there is something to be optimistic about, and while Swanson and Winston have announced the super projects, they're by no means the only plywood mills taking some course of upgrade action.
Of course, as we've stated before, 1 million housing starts isn't 2 million, nor even 1.5 million. Which brings us to another question: Is our industry ready for 1.5 million, much less 2? I hope we get to find out.