Weyco, Plum Creek Will Own 13 Million Acres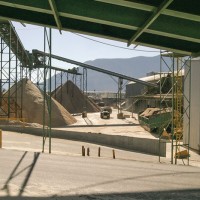 Weyerhaeuser Co. and Plum Creek announced a merger that will leave nearly two-thirds majority ownership in Weyerhaeuser shareholder hands. The combined company creates a $23 billion timber REIT (Real Estate Investment Trust) with more than 13 million acres of timberland in the U.S.
The combined company will retain the Weyerhaeuser name. As previously announced, Weyerhaeuser intends to move its headquarters to Seattle in mid-2016.
Weyerhaeuser brings 6.9 million acres and Plum Creek 6.3 million acres to the deal. The combination becomes the largest private timberland owner in the U.S. and encompasses 7.3 million acres in the South (56% of company land), 3 million in the Pacific Northwest (22%) and 2.6 million in the North (20%). The new venture will also own 323,000 acres in Uruguay.
Plum Creek operates a medium density fiberboard plant, plywood mill and a board sawmill in Columbia Falls, Mont.; a plywood mill in Kalispell, Mont.; and a stud mill in Kalispell/Evergreen, Mont.
Weyerhaeuser operates 11 sawmills in the Southern U.S., four in the Northwest and three in Canada. It also operates six OSB mills, six engineered wood products facilities and three veneer/plywood facilities in North America.
Weyerhaeuser also announced it is exploring "strategic alternatives" for its Cellulose Fibers business, including a possible sale. The company's Cellulose Fibers business includes pulp mills in Port Wentworth, Ga.; Vanceboro, NC; Grande Prairie, Alberta; and a modified fiber mill in Columbus, Miss.; as well as other facilities internationally.
Weyerhaeuser's Doyle Simons will serve as president and CEO of the combined company. Plum Creek's Rick Holley will serve as non-executive chairman of Weyerhaeuser's board, which will be expanded to 13 directors, which will include eight directors from Weyerhaeuser and five from Plum Creek.
The transaction requires the approval of shareholders of both Weyerhaeuser and Plum Creek and is subject to customary closing conditions. The transaction is expected to close in late first quarter or early second quarter of 2016.