TP&EE Hosts Mass Timber Developments
Includes one day conference and optional tour.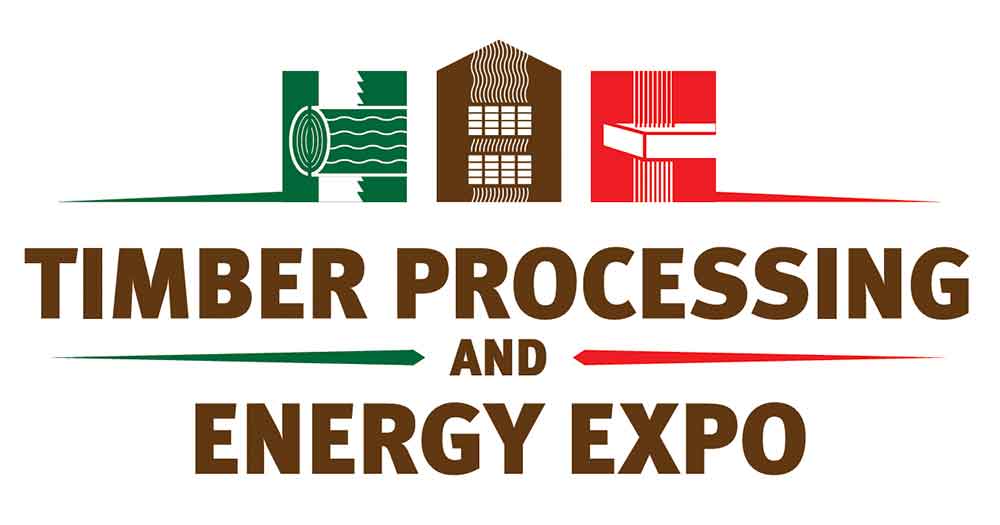 The biennial Timber Processing & Energy Expo, following a pandemic-induced cancellation in 2020, returns this September 28-30 to the Portland Exposition Center in Portland, Ore. Hatton-Brown Expositions, an affiliate of Panel World magazine, has hosed the event since 2010.
"It's hard to believe it has been four years since TP&EE was held, and what a strange trip it has been," comments Rich Donnell, TP&EE Show Director and Editor-in-Chief of Panel World. "The important thing is that we're back face-to-face. 'Virtual' is okay, but it's not like being there."
About 150 equipment and technology exhibitors will be located in Hall E at the Expo Center. "There's no question the event has always been heavier to the sawmill sector, but there are a significant number of exhibitors who cater to the panel industry as well," Donnell says. "And especially when you cross over into engineered wood products, as this event does, you get the best of the primary wood products manufacturing world."
See pages 46-60 in Panel World September 2022 for a list of exhibitors, the exhibitors floor plan and a preview section of exhibitors for the panel industry and write-ups on their technologies.
TP&EE will include a conference entitled "From Forest to Frame: Mass Timber Developments." It will be held during the first day of the show, Wednesday, September 28. A second conference, "Sawmill Productivity & Efficiency," will be held on Thursday, September 29.
"The mass timber movement is truly taking shape on the ground with innovative building construction and environmental appeal," Donnell comments. Representatives from the leading manufacturers of mass timber (producers and equipment suppliers) and from mass timber supporting organizations will address this remarkable growth and its unlimited potential that could entice panel mills and sawmills to turn up the production volume.
Presenters thus far for the Mass Timber Developments conference include:
● Allan Czinger, Senior Account Manager, USNR: "Optimizing Sawmills for Mass Timber Production"
● Kyle Freres, Vice President of Operations, Freres Engineered Wood: "Evolution of Wood Products: Past and Future of Freres Engineered Wood"
● Justin Harries, Senior Director, Business Development Manager USA, Binderholz Mass Timber: "Bringing Binderholz Expertise To North America"
● Janelle Leafblad, Senior Director, Western Division, WoodWorks: "Growing Market Demand for Wood Products"
● Derek Ratchford, CEO, SmartLam: "U.S. South Mass Timber Growth"
● Russ Vaagen, Founder & CEO, Vaagen Timbers: "Mass Timber: From Early Adopter To Mainstream Buildings"
More presenters will be announced in the coming weeks.
Cost to attend the conference is $115 and you can register at timberprocessingandenergyexpo.com. Admission to the expo floor is free if you register now.

MASS TIMBER TOUR
An optional Mass Timber Tour will be conducted on Thursday, September 29. The full-day tour schedule includes:
—Bus leaves Portland Expo Center 8:30 a.m.
—Travel to and tour Freres Engineered Wood, Lyons, Ore.
—Travel to mass timber structure sites
—Travel to TallWood Institute, Corvallis, Ore. (lunch included)
—Return to Portland Expo Center
Cost for the tour is $95, and you can register at timberprocessingandenergyexpo.com.
Alan Douglas Brett, who in the latter half of his career led the international advertising sales growth of Panel World magazine, and whose vigorous life included professional motor cycle speedway racing as a young man and a long stint as sales manager with the Daily Telegraph in London, died January…
The monthly Panel World Industry Newsletter reaches over 3,000 who represent primary panel production operations.
Panel World is delivered six times per year to North American and international professionals, who represent primary panel production operations. Subscriptions are FREE to qualified individuals.
Complete the online form so we can direct you to the appropriate Sales Representative. Contact us today!