Third Portland TP&EE Gears Up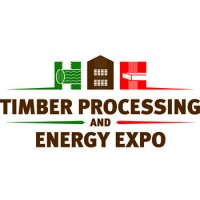 Organizers of the third Timber Processing & Energy Expo (TP&EE) announce that attendee registration on-line is open.
TP&EE will be held September 28-30 at the Portland Exposition Center in Portland, Ore. It is hosted by Timber Processing and Panel World magazines, produced by Hatton-Brown Expositions LLC, and caters to primary producers of lumber, plywood and engineered wood products.
The 2014 event attracted 1,700 industry producer personnel, representing 140 wood products companies and hundreds of lumber, veneer/plywood and engineered wood products mill operations. The event also attracts an international audience, with 22 countries represented in 2014. In addition, 1,000 exhibitor personnel were on hand.
Registration options remain the same as they were in 2014, meaning the event is free for those who register on-line. Registration at the show will be $20. The other on-line options include registration along with a beer & brat ticket for $15; registration for the Lumber Manufacturing Workshop on Thursday September 29 for $75 (which includes the exhibit floor pass and a beer and brat ticket); and registration for the Veneer-Based Manufacturing Workshop on Wednesday September 28 for $75 (again including the exhibit floor pass and a beer and brat ticket).
The event is moving into Hall E, which is a third larger than Hall D, where the event was held in 2014 on the Expo Grounds. The additional space has allowed the show to increase the size of its Beer Garden to allow for more seated area. Also, the event has added German and Italian pavilions featuring machinery manufacturers from those countries.
Nearly 190 exhibitors have purchased all of the available space, 56,000 sq. ft., inside Hall E. Show organizers have added a tent with booth space to be placed in front of Hall E to relieve a growing waiting list.
"That's about all we could do this time," comments Show Director Rich Donnell. "Maybe in 2018 we'll add a second hall. For now though we've turned our attention to attendee registration."
To register, visit: www.timberprocessingandenergyexpo.com.