The Unexpected Mill Manager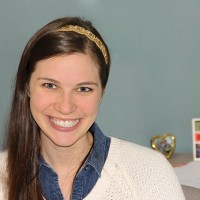 Article by Jessica Johnson,
Associate Editor
Nick Bohlke is not what I expected when I walked into the door of M. Bohlke Veneer in Fairfield, Ohio and asked to see him. As I've learned navigating through this industry these past several years, it takes all kinds and preconceived notions is not the best way to go into a technical interview.
Still, I was taken aback. First, by his age. 25! Who is already a plant manager-turned president at 25? Second, once I found out his age, by his mature demeanor. This young man is going to be someone to watch in this industry. A graduate of the business school at Loyola University in Chicago, he has fresh ideas for M. Bohlke Veneer's future. But it's not just inside the front office where Bohkle feels comfortable. His knowledge of the machinery is well rounded.
Partly because Manfred Bohlke, owner of M. Bohkle Veneer and who is Nick's grandfather, had Nick work daily in nearly every facet of the business before Nick assumed a management role.
Originally, Nick had no plans to enter the veneer business—going to school for general business administration. But after talking to his grandfather, Nick chose to step into the family business. First in the splicing plant, then the log yard, before finally spending time in the manufacturing plant; little by little he learned the ins and outs.
For some it wouldn't be unrealistic to assume that the owner's grandson, who has assumed the title of President of MB Manufacturing, the manufacturing arm of M. Bohlke Veneer, at age 25, would meet some resistance. Instead, walking through the mill with Bohlke, watching him greet people at various stages of the process, from the lift driver to folks on the clipping line, the employees genuinely like him.
It's not hard to see that Bohkle's warm but firm attitude is respected among colleagues. He will joke with you, but he's definitely business-minded. As he says, there's still some skin in the game for him and his family.
When I asked him about being the owner's grandson and what he thought was important about his family's business, he barely paused. He told me that one of the most important things about the business was that it is indeed still a family business. His grandfather still walks the halls all day, every day.
Some larger family businesses, Nick noted, gradually move away from the close-knit family business atmosphere and it's usually okay; the customer base doesn't notice a big change and the employees are still treated the same. With M. Bohkle Veneer, he says, as a medium sized private business, if they were to ever shift away from their current model, they would lose the personal touch, perhaps disrupt the organization and perhaps the supply chain. "Personal" is who they are.
On one hand, Nick is not just the owner's grandson. On the other, he's extremely proud of the fact that he is a member of his family's impressive business, started in 1966 by his grandfather. At 25, as the story on M. Bohlke Veneer beginning on page 12 will make you aware, Nick has a lot to say grace over.
That Nick stayed with the family business is great news, not just for M. Bohlke Veneer, but for the wood products industry overall.