The Fourth Pelice Returns To Atlanta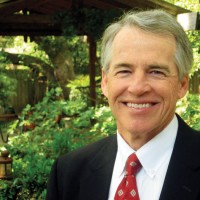 Story by Rich Donnell,
Editor-in-Chief
I have been wearing my "chairman" hat as much as my "editor" hat lately as we make preparations for the 2014 Panel & Engineered Lumber International Conference & Expo (PELICE), which will be held March 20-21 at the Omni Hotel at CNN Center in downtown Atlanta, Ga.
I serve as co-chairman of PELICE, which I'm proud to say has withstood the test of time. Held in even-numbered years, this will be the fourth PELICE. The first one in 2008 was held in the middle of the great recession; the second one in 2010 was held when we were still in the great recession; the third one in 2012 was held as we were barely transitioning out of the recession and into what we hoped would be (and which indeed turned out to be) better times.
I can't say thank-you enough to the exhibitors and attendees who participated in those first three events, despite the drag of the economy. The exhibitors understood that even during dismal times, it's important to be a player and introduce new technologies. And the attendees understood that no matter the price of panels, there are always more efficiencies to be found in the operation of the mill. Perhaps that is why our first three events were still successful even in tough times. Our post-event surveys have always revealed that nearly 100% of attendees left PELICE with new information that could improve their operations. Isn't that what it's all about?
So now we come to the 2014 PELICE, which as I write this is all but sold out as far as exhibitor space—the earliest sell-out we've had yet. Now our attentions and those of the exhibitors will focus on bringing in the attendees from the structural and non-structural wood products operations.
One of the main things I like about PELICE is that it convenes people from the plywood, OSB, MDF, particleboard and engineered wood products sectors. I attend many association meetings that emphasize one of those areas, and these are great events. But I think the "big picture" environment that PELICE offers is beneficial to everyone, while at the same time providing seminars that specifically can enhance an operation in any of these panel groups.
Elsewhere in this issue we've announced our first wave of speakers and moderators for 2014 PELICE. You can visit pelice-expo.com and view the specific timeline agenda, which will also appear in the March issue of Panel World. You can also register right now on pelice-expo.com. I'm happy to report that the registration cost remains the same as it was when we started up in 2008.
And keep in mind, immediately preceding PELICE is our Bioenergy Fuels & Products Conference & Expo on March 18-19 also at the Omni Hotel. Many exhibitor companies and attendees participate in both the Bioenergy and PELICE events.
Here's to a spirited 2014 PELICE, and the best of times all year long.