SmartLam Announces Alabama Glulam Facility
SmartLam North America announced several major projects that will have a significant impact to the mass timber industry. SmartLam North America, which is the first U.S. manufacturer and is reportedly the largest manufacturer in North America of cross laminated timber (CLT), announced it will build a $50 million glulam manufacturing facility in Dothan, Ala.
The new SmartLam facility, to be built adjacent SmartLam's existing CLT facility in a 144,000 sq. ft. structure, will manufacture annually 84MMBF of large glulam beams and columns that are required to properly serve the mass timber market. SmartLam has chosen to partner with Ledinek to build a turnkey, state-of-the-art glulam facility. The new glulam facility is expected to be 100% operational in October of 2024.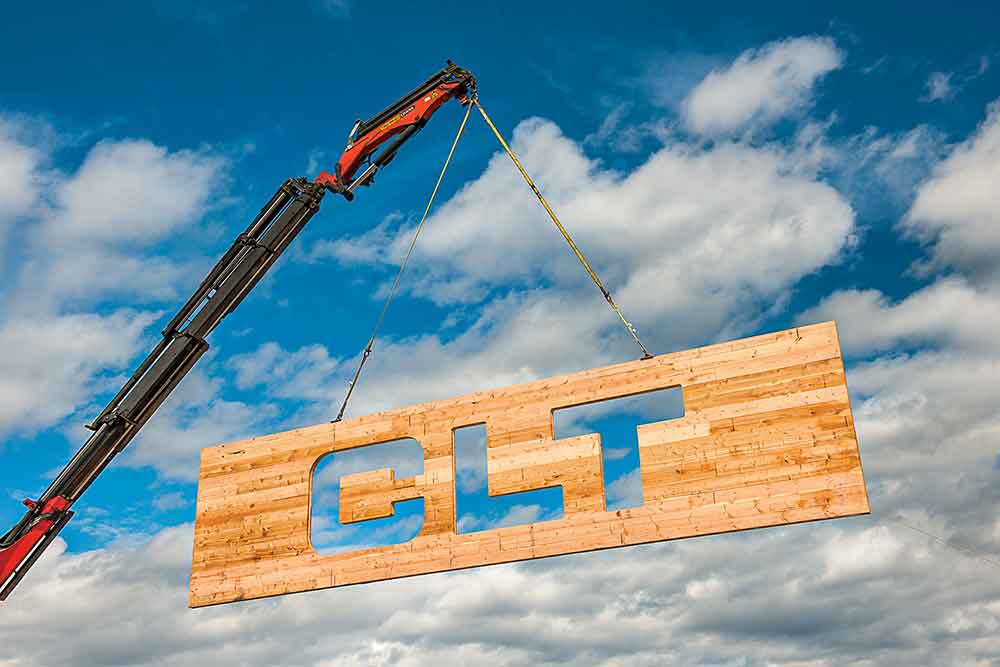 SmartLam North America CEO Derek Ratchford states, "We are pleased to announce the new state-of-the-art custom glulam manufacturing plant which will be the largest custom glulam plant in North America," adding that Dothan is strategically located in Alabama to serve the Southeast, the fastest growing mass timber market in the United States, and that SmartLam North America has 1.5 billion BF of available southern pine lumber annually between its four Southern sawmill shareholders.
SmartLam North America will also spend an additional $24 million to fully automate the existing Dothan and Columbia Falls, Mont. CLT facilities. This additional investment will allow each facility to produce 2 million cubic feet annually.
Ratchford adds, "Most mass timber glulam beams and columns are manually produced. The new glulam plant will be automated allowing SmartLam to significantly increase production and simultaneously deliver multiple mass timber projects. With the CLT automation upgrades and the new glulam addition, SmartLam will become the largest mass timber (CLT/glulam) producer in North America."
The International Woodworking Fair (IWF) at the Georgia World Congress Center completed four days of tremendous activity on Friday, dominated by 925 exhibits. Machinery on tap was mostly downstream, remanufacturing and secondary processing, with some primary manufacturing technologies and laminate…
West Fraser Timber Co. Ltd. has announced it is permanently curtailing approximately 170 MMBF of combined production at its Fraser Lake and Williams Lake sawmills and approximately 85 MMSF of plywood production at its Quesnel Plywood mill…
LP Building Solutions (LP) celebrated a landmark day in company history on Aug. 19, 2022 with the grand opening of its new global headquarters in Nashville, Tennessee. The new headquarters, which spans the top two floors—all 60,000 sq. ft.—of the Creative Office Building in Midtown's Broadwest development, allows LP to further expand its corporate hybrid workplace model while upgrading its office environment…
The monthly Panel World Industry Newsletter reaches over 3,000 who represent primary panel production operations.
Panel World is delivered six times per year to North American and international professionals, who represent primary panel production operations. Subscriptions are FREE to qualified individuals.
Complete the online form so we can direct you to the appropriate Sales Representative. Contact us today!