Saariaho To Start As President & CEO Of Raute Corp. On October 1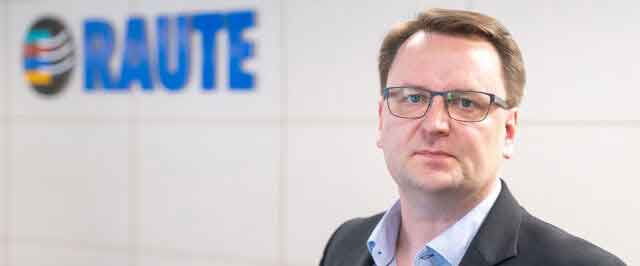 Mika Saariaho's starting date as President and CEO of Raute Corp. has been specified. He will start in the position on October 1, 2022. On May 24, 2022, Raute announced Saariaho's appointment and that he will assume his position at the latest on November 24, 2022. As announced earlier, Petri Strengell, who has acted as the company's interim President and CEO since May 1, 2022, will continue in his role as the company's Chief Operating Officer (COO) and member of the Executive Board when Saariaho takes over the position as President and CEO.
The International Woodworking Fair (IWF) at the Georgia World Congress Center completed four days of tremendous activity on Friday, dominated by 925 exhibits. Machinery on tap was mostly downstream, remanufacturing and secondary processing, with some primary manufacturing technologies and laminate…
West Fraser Timber Co. Ltd. has announced it is permanently curtailing approximately 170 MMBF of combined production at its Fraser Lake and Williams Lake sawmills and approximately 85 MMSF of plywood production at its Quesnel Plywood mill…
LP Building Solutions (LP) celebrated a landmark day in company history on Aug. 19, 2022 with the grand opening of its new global headquarters in Nashville, Tennessee. The new headquarters, which spans the top two floors—all 60,000 sq. ft.—of the Creative Office Building in Midtown's Broadwest development, allows LP to further expand its corporate hybrid workplace model while upgrading its office environment…
The monthly Panel World Industry Newsletter reaches over 3,000 who represent primary panel production operations.
Panel World is delivered six times per year to North American and international professionals, who represent primary panel production operations. Subscriptions are FREE to qualified individuals.
Complete the online form so we can direct you to the appropriate Sales Representative. Contact us today!