Roy Martin III Paints Refreshing, Positive Picture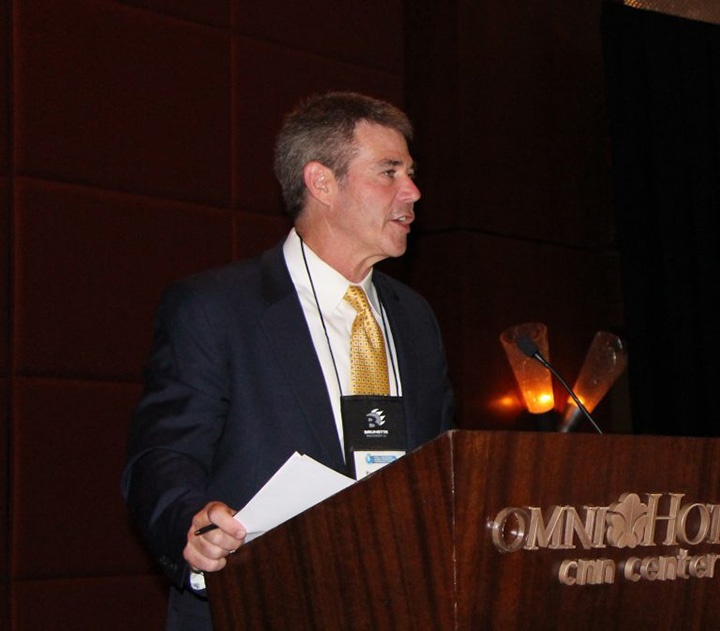 On March 20, 2020, RoyOMartin Chairman, CEO and CFO Roy O. Martin III provided a state-of-the-business message on the company's COVID-19 response and company operations moving forward to employees and stakeholders.
Martin hammered home the company's absolute commitment to the safety and well being of its employees during the three and a half minute long address.
A portion of his remarks: "Hello everyone. I trust those watching this are well and taking the necessary precautions to protect yourself and your loved ones from illness through washing your hands, social distancing and other means. Aren't you glad though, that during this pandemic that your job is in manufacturing? We've seen an unprecedented shut down of our service industries throughout the country, and the world. Airlines, cruise lines, movies, restaurants, even exercise facilities are shut down. Your job is in manufacturing. Our order files are full. Our production is good. Our harvesting operations are normal. And we've got great prices right now. So, the housing industry is going strong. It is not a service industry; it is a construction industry and that will persevere through this pandemic. I want to assure you that RoyOMartin is still in business, even though the world as we know it has turned upside down. We will persevere through this coronavirus pandemic.
"Your health, safety and well-being is our top priority. We've been making a number of changes to our operations to accommodate our new normal. You've probably noticed fewer team meetings, limited visitor access, and increased distancing throughout all of our plants. You've also noticed that our safety meetings have been suspended at this time and more one-on-one safety talks. That does not mean that your safety switch should be turned off. In fact, right now, with the distancing, we need to be more aware of our surroundings because our team members are farther away. Do not ever sacrifice safety for production. We want to increase our housekeeping throughout our facilities. Our leaders, our occupational health nurses and our Legacy Health & Wellness staff are well-equipped to listen to your concerns and help you with any personal health issues. We want to make things as normal as possible for you when you're at work. That includes maintaining production and other operations at appropriate levels so you can count on your paycheck. In fact, we're still hiring. With all of us banded together, we will get through this…Thank you and God bless."
RELATED ARTICLES
MARTCO ANNOUNCES CORRIGAN "TWO"
ROYOMARTIN ADDS PRODUCTION LINE IN CORRIGAN
HAPPY 25TH BIRTHDAY CHOPIN PLYWOOD
TIME IS FREE BUT IT'S PRICELESS
Louisiana Pacific and Biele Group have successfully implemented their first project—a shake profile production line in Swan Valley, Manitoba, Canada. This investment is part of the company's expansion plans for siding products within their LP SmartSide…
The International Woodworking Fair (IWF) at the Georgia World Congress Center completed four days of tremendous activity on Friday, dominated by 925 exhibits. Machinery on tap was mostly downstream, remanufacturing and secondary processing, with some primary manufacturing technologies and laminate…
West Fraser Timber Co. Ltd. has announced it is permanently curtailing approximately 170 MMBF of combined production at its Fraser Lake and Williams Lake sawmills and approximately 85 MMSF of plywood production at its Quesnel Plywood mill…
The monthly Panel World Industry Newsletter reaches over 3,000 who represent primary panel production operations.
Panel World is delivered six times per year to North American and international professionals, who represent primary panel production operations. Subscriptions are FREE to qualified individuals.
Complete the online form so we can direct you to the appropriate Sales Representative. Contact us today!