Raute Opens Service Center, Kirov, Russia
Raute Group's newly inaugurated Service Center is the company's second Service Center in Russia. It was opened to ensure Raute's capability to meet its customers' needs better and serve the Kirov region plywood mills more effectively by offering shorter delivery times for spare parts and local services.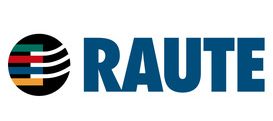 Within a radius of 400 kilometers, there are more than ten plywood mills that will be served in the first stage.
"The opening of the new Kirov Service Center marks an important milestone for Raute Service LLC in terms of providing local services to a growing veneer, plywood and LVL industry in the local market," says Jouni Putkonen, Vice President, Market Area Russia (CIS).
"Raute's strategy is to establish local service points close to its customers in order to be able to offer fast local service utilizing global knowhow – global presence, local service. The demand for technology services has increased strongly in recent years, which is why Raute Service LLC moved into larger and more professional premises in the beginning of 2017 in order to have more office and warehouse space. 2018 was a year of extensive service growth and this trend looks set to continue in 2019 and 2020," says Tapani Kiiski, President and CEO, Raute Corporation.
For more information visit https://www.raute.com/latestnews