Portland Event Continues To Emphasize Veneer-Plywood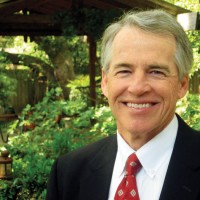 Story by Rich Donnell,
Editor-In-Chief
As far as we're concerned, the stretch run begins now for the Timber Processing & Energy Expo, which will be held October 15-17 at the Portland Exposition Center in Portland, Ore.
Panel World magazine is one of the primary media hosts of the event. Even-numbered years are especially busy for Panel World and our staff, because in addition to TP&EE in October, you'll recall Panel World hosted the Panel & Engineered Lumber International Conference & Expo (PELICE) this past March in Atlanta, Ga.
Of course TP&EE in Portland and PELICE in Atlanta are different animals. TP&EE is more of a traditional big machinery expo, with many exhibitors consuming a lot of space and displaying pieces of machinery. TP&EE caters primarily to producers of structural panels, engineered wood products and lumber. PELICE emphasizes two days of conference sessions, while supported by a strong field of small exhibitor booths. It appeals to not only structural panel producers and engineered wood products, but also to composite board manufacturers. Many of the companies who exhibited at PELICE will be on hand in bigger space at TP&EE.
However, TP&EE has expanded its "conference" offering a little bit. In 2012 TP&EE had one day of fairly abbreviated lumber and panel manufacturing sessions. This year, the Veneer & Plywood Manufacturing and Engineered Lumber Workshop will be held all day on the first day of the expo, while the Lumber Manufacturing Workshop will be held all day on the second day.
You can read about the lineup of speakers for the plywood manufacturing workshop on page 28. It's an impressive agenda, and the cost to attend the workshop is minimal.
One reason we've expanded the workshop program is to demonstrate our intention to make TP&EE as applicable to the veneer and plywood manufacturing community as the lumber manufacturing segment. If you'll recall, the old Portland show was at its best when plywood and lumber received equal billing and attention. But in its final stages, that show tilted heavily to lumber and much of the panel industry stayed home. TP&EE had a strong showing of panel producers in 2012—our first effort as the owner and producer—and we expect an even better turnout this October.
Of course our expectations are only just that, expectations. The reality will depend on you veneer and plywood producers out there showing up. We would greatly appreciate your attendance and we know you'll enjoy yourselves.
And just in case you are too busy to get around to registering, there's a good chance you will be receiving a call from one of the members of our TP&EE Attendance Committee. They will not only remind you, but they will get you registered in the blink of an eye.
So send your people, and bring yourself, to TP&EE at the Portland Expo Center. It will recharge everyone's batteries. There's nothing like a visit to a buzzing trade show for getting a person or a team fired up. And when you find the technology you've been looking for, and better yet, when you cut the deal for it on the show floor, it's a great feeling.