Planning For The Upturn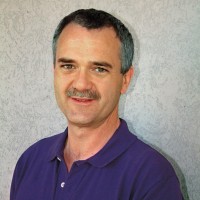 Story by Dan Shell,
Managing Editor

This issue confirms two trends in the forest products industry: The U.S. housing market is finally showing significant improvement after the most drastic drop in history; and the reliance of Europe and the UK on energy wood fiber from the Southeastern U.S. is continuing to increase as reflected in new wood pellet plants announcements.
Several years after falling off a cliff starts-wise, the housing market is showing true signs of life, with activity picking up throughout 2012 and momentum carrying into this year. Prices for OSB almost doubled in 2012 and remain strong in first quarter 2013.
As noted in the cover story on page 12, the OSB segment of industry played it cautious last year as positive economic signals increased. But by the end of 2012 several OSB producers announced plant reopenings and startups in 2013, and others were taking a close look at adding shifts or otherwise increasing production.
Meanwhile, the feature article on page 16 details an exciting time in the wood-based energy industry: Increased usage of U.S.-sourced wood fuel pellets by UK and European power producers has gained increasing momentum in the past three to four years, doubling from 2009 to 2012 and is expected to double again by 2020 (if that long). In 2012, the U.S. surpassed Canada to become the world's largest wood fuel pellet exporter.
According to a report from the University of Georgia School of Forest Resources presented to Southern landowners a year ago, there were 29 operating wood fuel pellet mills in the region, most of them targeting the European export market.  From there, Southern industrial pellet capacity is set to double through 2014, as the last round of new plants announced the latter half of 2012 average more than 400,000 tons annual production capacity.
The rise of such a forest fuel industry makes for unprecedented dynamics in timber supply, as companies more allied with the energy market than traditional forest products markets compete for their share of raw materials.
Pulp and paper producers, wood fuel pellet mills and OSB plants all compete for the same log, and while the housing picture and overall economy has a good ways to go to truly heat up any procurement competition among the three, the potential is there for issues to arise in wood baskets where all three are strong players.
At last year's Bioenergy Fuels & Products Conference & Expo held in conjunction with the Panel & Engineered Lumber International Conference & Expo in Atlanta, forester Dean McCraw of McCraw Energy noted two misconceptions that many have: the Southern U.S. pulp and paper industry is going away; and that there's a "wall of wood" in the U.S. South that will supply all users.
He added that the timber base can be tough to navigate: A big issue is the changing dynamics of timberland ownership and the rise of timber management investment groups that tend to manage for sawtimber instead of pulpwood.
To ensure adequate raw material supply, OSB producers  should establish strong and long-term relationships with pulpwood suppliers—and be well aware that one characteristic of wood fuel pellet plants and biomass power producers are long-term raw material supply arrangements that are attractive to loggers and other timber suppliers.
Depending on your location and wood basket, unprecedented timber dynamics and new players in the market will require more focused, long-term raw material planning.