PELICE Speakers Bring Loads Of Experience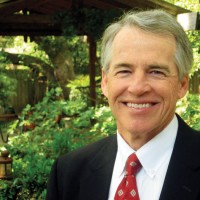 Story by Rich Donnell,
Editor-in-Chief
Pages 13-19 of this issue preview the upcoming Panel & Engineered Lumber International Conference & Expo, which will be held March 20-21 in Atlanta, Ga. at the Omni Hotel. This will be the fourth PELICE hosted by Panel World magazine for the structural and non-structural wood products industries.
In addition to 35 individual session speakers, the conference includes 10 keynote speakers who will address the entire attendance. PELICE has always handled its keynote general sessions differently than most functions. There will be three general sessions over the two-day conference, each with three to four keynoters. Most meetings I attend have one and maybe two primary keynoters. Also, PELICE only allows its keynoters approximately 20 minutes of speaking time, along with some Q&A. Our philosophy is you should be able to say what you want to say in 20 minutes, and if anybody in the audience wants more of your time, they can approach you afterward.
You can't help but be impressed with the experience of many of our keynoters. The first morning, for example, includes two of my all-time favorites from our industry, one from the plywood side and the other from composite board.
Joe Andrews, general manager of Richmond Plywood in British Columbia, may win the award for the best title of a talk: "How 300 Men Shared a Dream: And How I Manage the Company They Turned into a World-Class Plywood Mill." Richply as many of you know is a cooperative.
Andrews, from Bend, Ore., began working at age 16 at Jefferson Plywood in Madras, Ore. His father was a partner in the operation. Andrews went from the green chain to the dryers, to the spreaders, to resin and glue manufacturing to sales, and his final job there was wielding a cutting torch to dismantle the plant. And then he was old enough to go to college.
Since receiving a degree in Finance and Forest Products at Oregon State University, Andrews has held various management positions at plants for Willamette Industries, Plum Creek Timber and McKenzie Forest Products.
Also speaking the first morning of PELICE is Kelly Shotbolt, president of Flakeboard Company Ltd. His speech is "Transitioning into a New Era of Composite Products," which will focus on the shared view of Arauco and Flakeboard that despite capacity and import pressures, a focused acquisition and investment strategy will influence the production of furniture and related products back to North America.
Shotbolt has been the Flakeboard president since 1993, and began work there after he graduated from the University of New Brunswick in 1979. He led the company's transition from a commodity producer of raw panels to an integrated manufacturer of decorative panels.
In 2006, he drove Flakeboard's acquisition of Weyerhaeuser's composite panel business; in 2012 he negotiated the sale of Flakeboard to Arauco; and most recently he led Flakeboard's acquisition of SierraPine's Western composite board plants.
These are the caliber of speakers you will find at PELICE.