PELICE 2016 Will Get To The Heart Of The Matter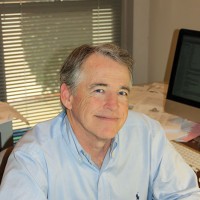 Article by Rich Donnell,
Editor-In-Chief
The Panel & Engineered Lumber International Conference & Expo (PELICE) is held every other year in Atlanta, Ga. and is the only event of its kind that brings together participants from both the structural (plywood, OSB, engineered lumber) and non-structural (MDF, particleboard, laminates) segments of the worldwide panel industry.
Panel World magazine will again host the event, which will be held April 7-8 at the Omni Hotel at CNN Center Grand Ballroom North. And that's why the issue of the magazine before you is given over to the PELICE Preview.
Obviously one purpose of the PELICE Preview is to provide you the timeline agenda of the speakers, especially the eight keynoters. I think you will agree that the agenda is the best PELICE has had since its inception in 2008. Topics such as Adhesives, Air Emissions Control, New Technologies, Safety and Operations Planning are always big; there's also a panel discussion on China that involves panelists who "know" the China wood products industry because they spend a lot of time there.
Discussions at PELICE always turn to mill projects and certainly several keynoters and their companies are in the middle of huge ones. These speakers will be providing updates. A few of the projects—the new Swanson Group plywood mill in Oregon, the new Winston Veneer and Plywood mill in Mississippi, and the new Proteak MDF plant in Mexico—will be starting up about the same time their people address the PELICE audience. How cool is that? Some nervousness could be in the air.
Another purpose of the PELICE Preview is to recognize the equipment and supplier companies who have already filled the available booth space in the Grand Ballroom North. Seventy-eight companies have signed on as either Gold, Silver or Bronze sponsors. In addition to showing their technologies at their booths, many of them are making presentations on new developments and projects involving their technologies.
These are truly cut-to-the-chase presentations. Our exhibitors at PELICE have been around long enough to know that if their talks slip into fairly mindless promotion that the audience full of producer personnel tends to drift out of the meeting room.
PELICE has always put a lot of stock in allowing vendors to make presentations. So much of the technology originates with them and is enhanced because of them. It would be foolhardy to exclude them.
The final purpose of the PELICE Preview issue is to allow you to take a few moments to read through this issue of Panel World. I think you'll come to the conclusion, if you haven't already, that you need to attend the fifth PELICE and get to "the heart of the matter." Of course it's not all business; there are several food and beverage events and the "camaraderie" will be flying.
Visit www.pelice-expo.com to register, or just e-mail me—[email protected]— and I'll get you on your way.