New Projects Bring In The New Year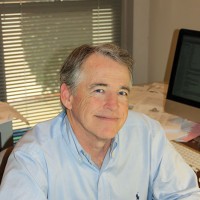 Article by Rich Donnell,
Editor-In-Chief
Numerous mill projects are in the works in the U.S., but as we enter the new year we're especially keeping our eye on four big ones, as in four new mills, two of which are on schedule to start up this year.
Winston Plywood & Veneer marches toward an April startup in Louisville, Miss. As of early December, both lathe lines were nearing mechanical completion, two existing dryers had been refurbished and wiring started, and a new USNR dryer was near mechanical completion. Two 40-opening press systems were in place (the mill will start with three with an allowance for a fourth). Construction areas expected to be completed early in the first quarter are a LogPro log processing system, block conditioning vats, and the layup line. The mill's projected production capacity is 440MMSF annually with plans to top 500MMSF.
You may recall that in April 2014 a tornado destroyed an existing facility at Louisville. Winston Plywood & Veneer is an operating company of New Wood Resources LLC, which is owned by Atlas Holdings LLC.
Also as of early December, Swanson Group was erecting the building for its new plywood and veneer manufacturing facility in Springfield, Ore. A Raute dryer is planned for installation in January. Some limited layup is expected in April, just prior to the startup of a Meinan lathe. Company officials are en route to Japan in January for the factory acceptance test of the lathe system. They expect the plant to be completed by early fall of this year.
A catastrophe did in Swanson's Springfield plant as well. Fire destroyed it in July 2014. Later, Swanson Group purchased the Olympic Panel Products overlay plant in Shelton, Wash. and has been operating it with plans to shut it down and move some machinery to Springfield.
Corrigan OSB, LLC has its air permit, is waiting on wetlands mitigation plan approval, is landscaping the site and has put up an administration building at its new OSB plant in Corrigan, Texas. Corrigan OSB is affiliated with Martin Companies, which operates an OSB plant in Oakdale, La. and a plywood mill in Chopin, La. The company expects the Corrigan plant to be operational in September 2017 with an annual capacity of 750MMSF.
Construction is scheduled to start this spring on Arauco's new particleboard facility in Grayling, Mich. It's expected to produce 424MMSF annually and operate a lamination facility as well. The company says its $325 million investment will include the largest continuous particleboard press in North America and one of the largest in the world. Arauco will select "the winner" of the continuous press order early this year. The plant is expected to start up in late 2018.
Many of these projects will be the subject of discussion at the upcoming Panel & Engineered Lumber International Conference & Expo, April 7-8, at the Omni Hotel at CNN Center in Atlanta, Georgia.