To MPP Or CLT? That Is The Question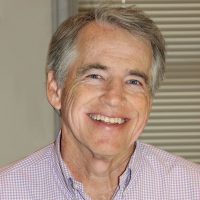 Article by Rich Donnell,
Editor-In-Chief
It's no coincidence that Freres Lumber's new Mass Plywood Panel (MPP) plant in Lyons, Ore. is the cover story of this issue—the same issue that is distributed April 13-14 at the Panel & Engineered Lumber International Conference & Expo (PELICE) in Atlanta.
When you're promoting your magazine at a conference & expo event, it's nice to make a splash with the cover story. We think we've succeeded. After all, it's the only MPP plant in the world, and it's built by a highly respected family owned business that has been best known for its softwood veneer and plywood operations in Oregon. In other words, there's nothing flash-in-the-pan about this project.
We appreciate the Freres family allowing our editor Dan Shell to visit the mill in late February. We even held up printing the magazine until Dan returned and wrote the article.
Vice Presidents Rob Freres and Tyler Freres will speak at PELICE on Saturday morning, April 14. They'll be part of a program that also includes Senior Product Engineer Steve Lieberman and Operations Manager Karl Aicher of IB X-Lam USA, which is building the first southern pine cross laminated timber (CLT) plant in the world at Dothan, Ala. We're anxious to write an article about that one, too.
We don't think it will be Ali v. Frazier, but there may be some punches thrown and taken between MPP and CLT. All in good spirit of course, as everybody stands to benefit from new building markets.
Those speakers are but four of the 40 on tap to participate and speak on a range of subjects at the sixth PELICE. The agenda appears on pages 24-25 of this issue, and we're extremely pleased with it, and thankful that so many industry experts are willing to commit their time to prepare a presentation, travel to Atlanta and deliver it.
Meanwhile, on the Grand Ballroom North floor will be 94 exhibitors that have weighed in as Gold, Silver or Bronze sponsors. A list of those companies appears on page 22. If you're looking for some technology, you'll find it in this group of impressive companies.
PELICE is the only conference that brings together representatives and companies from all of the primary production segments of the wood products industry—veneer, plywood, OSB, particleboard, MDF, engineered wood products. Fortunately, we're at a point in time when all of those sectors seem to be doing well, as housing starts continue to edge upward and take interior construction with it.
As busy as you are at home, you won't be disappointed if you venture to the Omni Hotel at CNN Center. For that matter, bring a lot of people and hold a meeting when you're not attending PELICE.
We look forward to seeing you.