Mohawk Purchases Spano, Pergo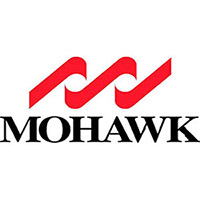 Mohawk Industries, Inc. is purchasing Spano Invest NV (Spano), a Belgian panel board manufacturer, for €125 million ($168 million) in cash. Spano's 2012 revenues are estimated at approximately €180 million ($231 million). This transaction is expected to close in the second half of 2013.
Spano manufactures and distributes chip and melamine board, which are used to produce furniture and building products primarily in the Belgian market. Spano became a leader in the chipboard industry in 1977 when it introduced the first continuous press operations, significantly increasing its production capacity. Today, Spano operates facilities in Belgium and has an electricity plant joint venture that converts waste wood into green energy.
Jeffrey Lorberbaum, Mohawk's chairman and CEO, states, "The combination of Unilin and Spano will create significant synergies to bring greater value to our customers and broaden our product offering. We look forward to bringing Spano's talented team into the Unilin family."
Earlier, Mohawk Industries announced it had completed the acquisition of Pergo, a leading manufacturer of premium laminate flooring for $150 million in cash.