LP, Martin Lead Safety Honors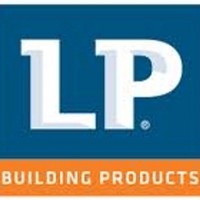 LP, Nashville, Tenn., and Canfor-LP OSB Ltd. Partnership, Fort St. John, BC, won Safest Company Awards in their respective categories while RoyOMartin, Oakdale, La., earned the Innovation in Safety Award in the 2012 Safety and Health Awards Program sponsored annually by APA for the structural wood panel and engineered wood products industry.
LP earned top honors among companies with four or more mills with a 2012 average Weighted Incident Rate (TIR) of 0.58. The Canfor-LP OSB mill won its award in the category for companies with three or fewer mills. The company posted a perfect 0.00 TIR for 2012.
RoyOMartin's Oakdale oriented strandboard mill took the innovation prize for the implementation of the "Safety Mentor" program. Developed to guide team members through their first year of employment and/or after a job transfer, the program covers various aspects of the organization to ensure employees do not "fall through the cracks."  Safety Mentor Team Leaders have a clear understanding of safety training and can verify new hires receive proper training. Team members that have completed the program have proven to have a better understanding of the safety culture at RoyOMartin. Safety Audit participation by new team members has increased by 50% and safety incidents for new team members have decreased by 86%.
A total of 23 facilities representing nine APA member companies—Abitibi – LP Engineered Wood; Ainsworth Lumber Co. Ltd.; Boise Cascade LLC; Canfor-LP OSB Ltd. Partnership; LP; Norbord; Potlatch Corp.; RoyOMartin; and Weyerhaeuser— earned awards in various competition categories of the 2012 program. Some of the mills were multiple award winners.
APA will present awards to the winning mills this summer, and the winners will be recognized at the Chairman's dinner at the APA Annual Meeting in November.