Keeping Up With Carbon Can Be Taxing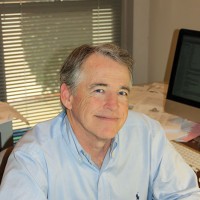 Article by Rich Donnell
Editor-in-Chief
Of course I understand the concerns of the wood products industry toward the new generation wood energy industry composed of industrial wood pellet and biomass power plants. Raw material is after all the lifeblood.
On page six I wrote a little bit about CPA's annual spring meeting that concluded in early June and about the Biomass Carbon Neutrality Panel Discussion that occurred in the General Session on June 2. Of the four presenters, the villain in the mix—I say that with tongue-in-cheek—was Pete Madden, the new president/CEO of Drax Biomass.
The CPA crowd treated Madden quite cordially—many of them knew him from his wood products industry days; hey, the guy is a forester—but as Madden relayed some statistics on the volumes of woody biomass that will be processed at the two new Drax wood pellets plant in the South, then trucked and railed to the Drax port at Baton Rouge and shipped overseas to the Drax electricity generation plant in North Yorkshire, England, to be, dare I say it, "burned," the collective silence was deafening.
As it was when Dave Tenny, president/CEO of the National Alliance of Forest Owners, said NAFO doesn't worry about subsidization because it's a fact of life. CPA members do—justifiably so—a slow burn (no pun intended) over the possibility that the renewable (wood) energy industry either here or abroad might be reaping a financial advantage because of some government's "good" intentions.
I may have to side with Tenny on this one. It is a "renewable energy" world we live in, at least at the moment, and most politicians are going to ride that horse. Anyway, subsidization rears it heads all around us. Look at the number of MDF and particleboard mills in Canada, for example, which rely on chips and sawdust, which farther upstream came from the logs that the provincial governments set extremely low stumpage rates for—so low in fact that U.S. lumbermen have been contesting this form of Canadian subsidization for decades, because without the competitive cost of logs, Canadian softwood lumber undercuts prices for U.S. softwood lumber in U.S. markets. At least that's one side of the story.
Another presenter was Laszlo Dory, outgoing chairman of the European Panel Federation. He provided some information on the Euro approach to renewable energy, but the one statement that really knocked my socks off was, "Compared to current coal-fired electricity plants in North America, wood biomass power plants emit up to 150% more climate disrupting CO2."
Madden of Drax took exception to it, and said 150% was nowhere-in-the-ballpark close. Later on, I looked to see what the source was for this 150%, and it was Greenpeace Canada. When a panel industry spokesperson starts using Greenpeace as a source of information, I know the world is ending soon.
The other participant was Jim Bowyer of Dovetail Partners, who had a great presentation on the Forest Dynamics of Carbon. He made statements that you wish you could remember at the next dinner party, such as: "Emissions of CO2 from fossil fuel combustion, with contributions from cement manufacture, are responsible for more than 75% of the increase in atmospheric CO2 concentration since pre-industrial times."
He also said that comparable peaks in carbon dioxide concentration and temperature over the last 400,000 years.