If The Stock Market Has Crashed, Don't Read This Part 2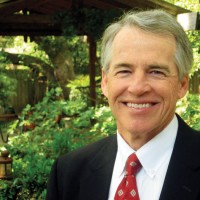 Story by Rich Donnell,
Editor-in-Chief
I don't know why I continue to do this, but several times each day I find myself going to marketwatch.com and getting the latest news on finances and stocks. As if I was a major player. True, I am a player in a major stock, Apple. But I am minor league material.
However, because I invested in Apple in late spring 2009, when it was 134, and today it stands at (wait, let me go to marketwatch.com) just above 255, it's easy to fool myself into thinking I know what I'm doing.
But I have a secret to tell. It was my wife who first got us into Apple at 134. At about 150, I said let's triple up. Along the way, as I mentioned in this space about a year ago, when Apple was a mere 190, we pulled some profits and bought—what else?—two Apple MacBooks.
But now we're thinking big with Apple, as in using the profits to pay for my daughter's wedding, though my daughter isn't even engaged and is concentrating more on graduating in pre-med from the University of the South—Sewanee next year than planning a wedding (though a serious boyfriend lurks).
Perhaps by the wedding, whenever that is, Apple will hover near 400, as one "expert" has forecasted. Jeepers, that's almost Googlesque. If that happens, we might have enough Apple profits to pay not only for our daughter's wedding, but for all her school tuition loans.
You see, a lot rides on Apple in our family. Which is why recently I suffered great anxiety when Consumer Reports said Apple's new iPhone 4 experiences reception issues when you hold the phone a certain way with your bare hand. I didn't even know what an iPhone was, other than that Apple introduced it, which immediately made it significant in my daughter's future wedding plans. The stock nosedived for several days, maybe down to 235 even, and I had visions of my daughter eloping, until Apple chief Steve Jobs made a special appearance to address the issue, and advised users to hold the phone a different way.
Whew! That was close. But the crisis was quelled, and since then Apple has been on the rise again.
So I guess in essence I go to marketwatch.com each day to see how my daughter's future wedding plans are progressing as well as the payments on her loans.
One thing I have learned in making these daily visits to marketwatch.com is that there's a good chance the market will react in just the opposite of what the main headline says. That is, when the headline and story is negative ("Oil Spill Darkens Sentiment"), the market turns positive, and when the headline and story is positive ("Oil Spill Stoppage Brightens Sentiment"), the market goes negative. I wasn't going to reveal this investment insight, but I like you guys.
Of course I'm wondering what the Oil Spill has to do with investing in stocks anyway. I have another secret to reveal. The reason I tripled our investment in Apple was because Apple was also the name of the Beatles' record company, and I've always been a big Beatles fan. Sometimes it pays off to tie up loose ends.