The University of Idaho broke ground on its long-awaited Idaho Central Credit Union (ICCU) Arena.
The 4,200-capacity engineered wood mass-timber facility is slated to open in 2021 as home court for Vandal basketball programs and campus and community events.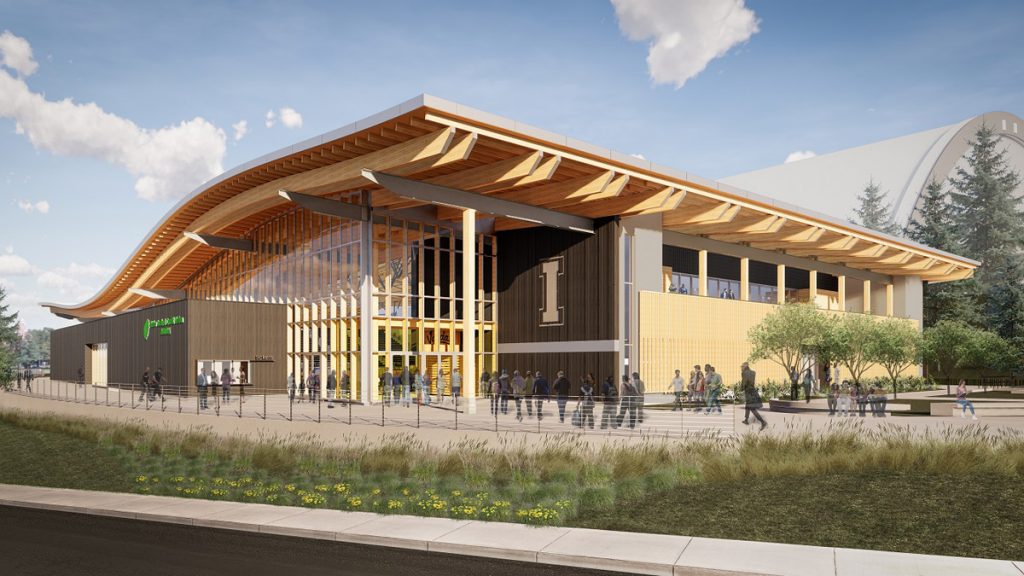 Planning for the structure has brought in wood industry partners from across the state to take part in the project. These critical partners support the building as an example of what can be done in the realm of modern wood construction.
U.S. Forest Service Chief Vicki Christiansen praises the wooden construction for it's sustainability and the economic opportunities it creates.

"Every piece of timber from this building will be harvested from the state of Idaho," says Isakson.