Half The Fun Is Getting There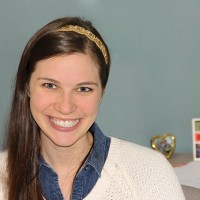 Article by Jessica Johnson,
Associate Editor
This spring I had the opportunity to hop across the pond, and visit Ireland for the first time. An avid Ed Sheeran fan (yeah, I know, but I'm a woman in my early thirties, what do you expect?), I was very excited to visit the countryside he sings about in a few of his tunes. I had my picture made as I kissed the famous Blarney Stone, though it remains to be determined if I got a mystical gift of eloquence said to be bestowed upon those who kiss it.
I'm going to pull the curtain back on Panel World a bit. One of the key ingredients to our boots-on-the-ground reporting is actually getting PW reporters into our featured mills. I've been on countless airplanes, subways, ferries and logged more miles in a car than most people do in a lifetime traveling to production plants. It's part of the job. However, when I was making my arrangements for Ireland, it didn't occur to me that Ireland follows the U.K. system of driving. The steering wheel is on the right side of the vehicle, and cars drive on the left side of the road. Motorway signs are both in Irish (Gaelic) and English. Every "intersection" is a roundabout.
No big deal, obviously, because I've been driving since I was 15 years old. Except, it was a complete nightmare when you're doing it by yourself jet lagged and lost. I am happy to report I was (basically) episode free, though the car I rented looked exactly like a bubble—the only car Hertz had on the lot that was an automatic—and made me cry in frustration more times than I want to admit. I am really proud of myself for (basically) successfully driving on the wrong side of the car and the wrong side of the road for more than 750 miles. But I got lost. A lot.
And the getting lost part made it somewhat difficult to get this PW reporter to the actual production plant. As you'll read in the feature on OSB manufacturer Medite Smartply, the port of Waterford is just a few hundred meters from the plant's weighbridge. I can attest to it because I tried to cross the port's weighbridge initially before ending up at Smartply's office.
When I arrived embarrassingly tardy to meet with Jim McCann, Operations Director of Medite Smartply, he laughed off my driving troubles, poured me a coffee, handed me a cookie and we settled in.
While discussing the history of Smartply, naturally attention turned to McCann: a 20-year OSB veteran first with Smartply while under the tutelage of Louisiana-Pacific and now with Smartply under Coillte's ownership. But what perked up my attention was McCann's four years in the early '90s with a viscose manufacturer in Saraland, Ala.—just 150 miles from my home, and about 4,240 miles from where we were standing. As a fine mist settled over the log yard and an unseasonably cold wind whipped around, McCann and I bemoaned Alabama humidity and the inability to play tennis after 12-noon from April to September. The two climates could not be more opposite.
And yet, McCann with his Irish accent, who understood perfectly what "y'all" meant, told me he was glad to see Smartply grace the pages of Panel World —a welcomed reconnection for him to North American panel manufacturing. As McCann stated about Smartply's OSB export markets, sure the world can feel like a big place, but it really is a small one, too.