Gary Raemhild Dies At 67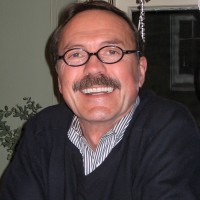 Gary Allen Raemhild, a major figure in the development and implementation of air emissions control technology for the panel industry, died March 21 in Seattle, Wash. He was 67.
Raemhild led Geoenergy International to the forefront of particulate control technology in panel products operations. Since 2012, Raemhild was a member of the senior management team for TSI, Inc., which brought in Raemhild to lead its launch into emission control systems.
Born in Naselle, Wash., and after graduating from high school in 1965, Raemhild attended the University of Washington where he earned a Bachelor of Science degree in mechanical engineering. During summers between his university years, he worked in the woods alongside his father for Penttila Logging Company of Naselle.
During his time at UW, Raemhild was a member of the Delta Tau Delta fraternity. After his undergraduate studies, he pursued UW graduate education in air resources engineering. During and after graduate studies, Raemhild teamed with his faculty mentor, Professor Michael Pilat, to present more than 10 scientific papers at national and international meetings. Raemhild received his Master's degree in August 1972.
In the summer of 1972, Raemhild accepted an offer from the Technical University of Munich for employment as a Scientific Fellow in the Institute for Nuclear Reactor Safety, where he collaborated with Klaus Liesch to develop a model for determining the heat transfer within the nuclear power reactor core in the event of a ruptured cooling pipe. This work resulted in the publication "Heat Transfer in the Core Region of the Nuclear Power Plant During a Loss of Coolant Accident" with Raemhild as primary author.
In early 1988, Raemhild and longtime friend Steve Jaasund executed a management agreement that led to their majority ownership of Geoenergy International Corp., a company founded in 1982 that had commercialized the E-Tube Wet Electrostatic Precipitator (wet ESP), designed to remove blue haze particulate emissions from plywood veneer dryers. Under the new ownership, the Geoenergy technology quickly became the standard piece of pollution control equipment for the panel industry.
"We could see the capabilities of the technology, the value in its patents, and the market potential," Raemhild told Panel World magazine during an interview in 1999. During the mid-90s, Geoenergy, based in Kent, Wash., also developed products complementary to the wet ESP.
AH Lundberg Associates ultimately purchased the proprietary information from Geoenergy in 2002 and formed the "Geoenergy Division." Raemhild and Jaasund headed up the division, and carried on the business of supplying air pollution control systems to the wood products industry while also branching into other industries.
Raemhild enjoyed the outdoor sports of trout and salmon fishing, bird hunting, clam digging, golfing and was an expert downhill skier, stemming from his youth when he and friends would venture off in his Corvair convertible for night skiing.
He is survived by his wife, Meran, children Lauren, Ian and Garrett, and a sister, Beverly Malone (Richard) and nephew, Michael Malone.
A memorial service was held March 29 at the Hoffner, Fisher & Harvey Funeral Home in Seattle.