Elias To Become APA President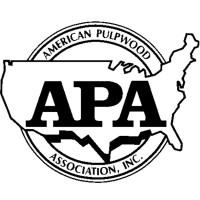 In early August, Composite Panel Assn. and its allies in the Federal Wood Industry Coalition (FWIC) filed a petition with the EPA seeking additional time for public comment on both of the agency's proposed formaldehyde regulations. EPA had granted a 17-day extension to August 26 for its proposed third party certification framework rule, and a 30-day extension to September 9 for its emissions standards rule. CPA considered both extensions to be inadequate given the complexity of the rules.
CPA asked for an extension through October 9 for submittal of comments on the proposed rules. "The rules are extremely complex and involve the interaction of manufacturers, distributors, retailers, thirty party certifiers, accrediting bodies and others," the letter for extension stated.
CPA participated in a California Air Resources Board (CARB) discussion session with industry stakeholders on the differences between EPA's proposed formaldehyde regulations and CARB's current Airborne Toxic Control Measure (ATCM) for Composite Wood Products. The full-day session in Sacramento, Calif. covered many topics of concern to CPA members, including the disclosure of confidential business information, the handling of non-complying lots, definitions of hardboard and laminated products for purposes of exemption, treatment of ULEF and NAF, and various obligations of third party certifiers and the supply chain.