Egger Plans Third TFL Line
Egger Wood Products will invest $20 million for an additional thermally fused laminate (TFL) production line at the company's sole U.S. location in Lexington, NC. The company's Supervisory Board announced the investment, part of completion for Phase I work at the site, after visiting the U.S. plant for its quarterly meeting.
Since September 2020, the facility has been producing particleboard and TFL for use in interior design applications. Scheduled for completion by the end of 2022, the third lamination line will represent a 50% increase in TFL production capacity and shorter lead times for customers.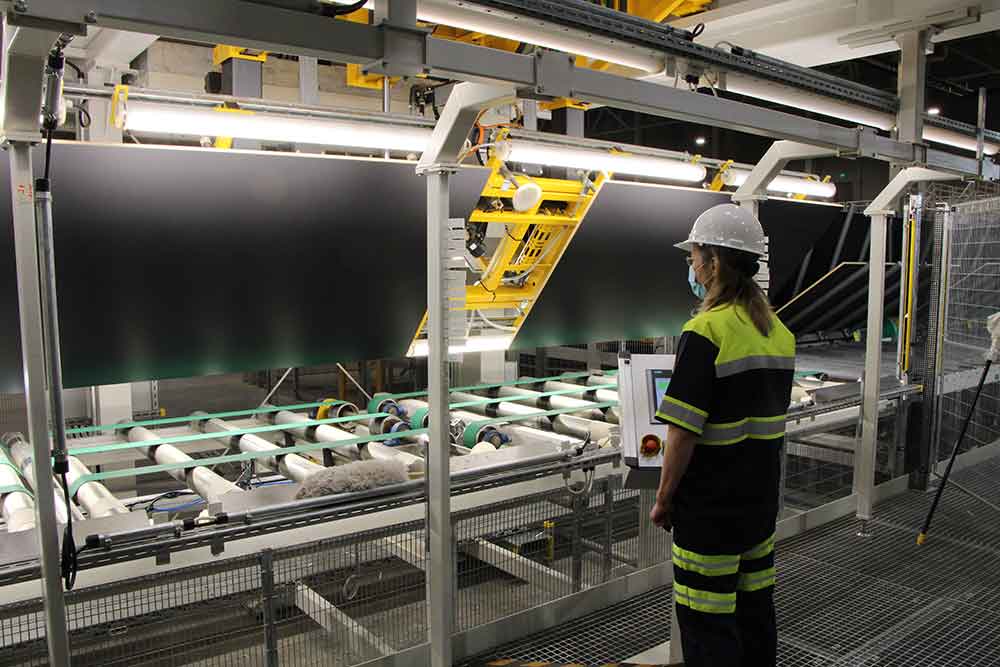 Carsten Ritterbach, plant manager for commercial services, says, "In light of the supply chain disruptions experienced around the world this year, increasing production capacity is one of the best ways we can serve our customers in the United States and Canada."
RELATED ARTICLES
EGGER STARTS UP IN NORTH CAROLINA

Article by Rich Donnell, Editor-In-Chief, Panel World January 2023 – Some forecasts coming out of APA—The Engineered Wood Association annual meeting in October painted a rather bleak economics picture for 2023. It was no surprise, given the already downward trending in housing…
The monthly Panel World Industry Newsletter reaches over 3,000 who represent primary panel production operations.
Panel World is delivered six times per year to North American and international professionals, who represent primary panel production operations. Subscriptions are FREE to qualified individuals.
Complete the online form so we can direct you to the appropriate Sales Representative. Contact us today!