Custom Engineering Is A World Leader In Heated Platens
Custom Engineering is one of the world's largest suppliers of precision machined controlled temperature platens. In addition to shipping to all 50 states, Custom Engineering ships to customers in South America, Europe, Japan, China and India.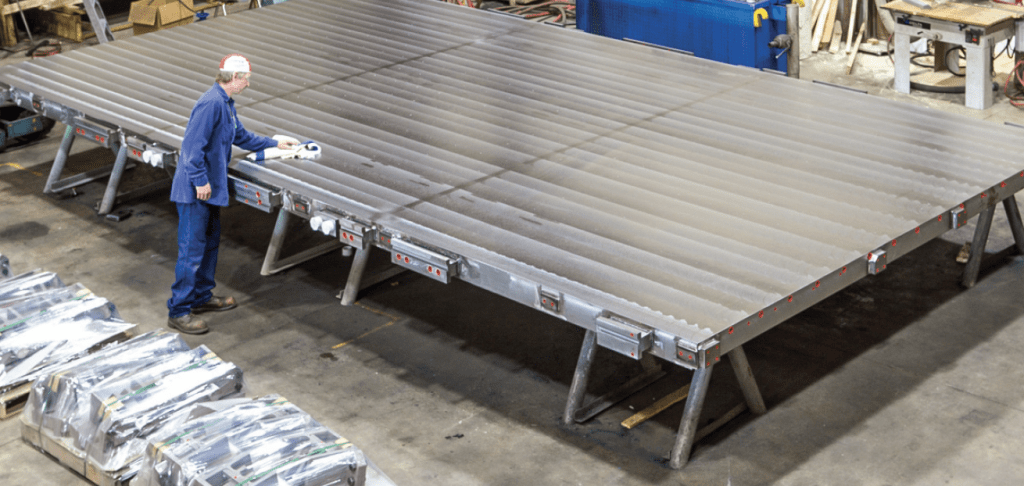 Custom Engineering manufactures platens as small as 12 in. square for use in laboratory presses, and as large as 10 ft. x 52 in. for board and panel presses. Typical heater or cooling sources include electric, steam, water and thermal fluid.
Custom Engineering's press platens are used for applications as simple as cooling molds after curing and as high tech as hot forming of titanium and composites at 1700°F.
Maintaining square and flat platens is critical to operational efficiencies. When platens become nicked, bent, gouged or damaged, they will produce imperfections in the end product. Often this will lead to additional costly finishing operations like additional sanding of particleboard. Custom repairs all types of platens restoring them to original specifications.