CPA Addresses Economy, Biomass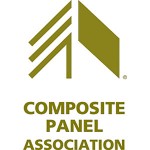 The best attendance since 2007 turned out for the Composite Panel Assn. annual spring meeting held May 31-June 2 at the Hyatt Regency Coconut Point Resort at Bonita Springs, Fla.
The North America MDF, particleboard and hardboard industries are striving to bring annual shipments closer to capacity, the latter of which was 8.654MMSF as of the beginning of this year, representing 35 particleboard mills, 22 MDF plants, and eight hardboard and engineered wood siding plants. However, it was noted that three new MDF plants (Masisa, Duraplay de Parral and Pro MDF) will go live in Mexico in the next 18 months
Economist Dr. Bill Conerly led off the keynote session addressing The Economic Outlook for Building Materials: New Opportunities and Risks in the Evolving Business Cycle. It won't be a boom, Conerly said of the economy in the next two years, but it will get better, pointing to U.S. real GDP growth of about 3% in 2016 from its current level of less than 2.5%.
Conerly said housing starts should increase to 1.2 million in 2016, before higher interest rates stall the growth, at which time a surge in remodeling business will surface.
He said higher interest rates stem from the Federal Reserve Board's concern over inflation, and rates could increase 1.5% per year, possibly beginning this September depending on the strength of the economic data at that time. If the data shows a weakening, however, the Fed will wait. He said the Fed must worry about raising rates too soon, possibly sending the economy into a mild recession, or waiting too long to raise rates, which could cause a more severe recession in 2018-2019.
Conerly said a recent Wall Street Journal survey indicated that the risk of recession is at 12%.
CPA continues to address woody biomass chain of supply and the dynamics of the new generation of wood energy pellet and biomass power plants. Biomass Carbon Neutrality was the subject of a panel discussion moderated by Kelly Shotbolt, president of Arauco North America. CPA especially has an issue with subsidies that encourage the direct burning of woody feedstock. And while the burning results in released carbon, the use of wood products as a building material is storing carbon. The composite panel industry has been very aggressive in challenging biomass proposals and policy that tend to distort the traditional raw material supply chain..
Shotbolt noted that "Circumstances are getting more intense as global governments find ways to reduce the greenhouse footprint. We're not naive to the fact that wood will be part of the green energy solution. We're aware of the benefits. We're a long-standing industry. Our products sequester carbon. As governments intervene we will advocate the expansion of biomass supply."
The panel included Jim Bowyer of Dovetail Partners; Dave Tenny, president/CEO of National Alliance of Forest Owners; Pete Madden, president/CEO of Drax Biomass; and Laszlo Dory, chairman European Panel Federation.
Madden noted that the Drax power station in North Yorkshire England provides about 7-8% of UK electricity with six turbines, each generating more than 600 MW. He said the company has answered UK directives and incentive for renewable energy by convering two of those turbines from coal to biomass, and a third one is in process, which combined would enable Drax to deliver CO2 reductions of 12 million tonnes per year.
He reviewed the ongoing commissionings of new, 450,000 ton per year wood pellet plants in Gloster, Miss. and Morehouse Parish, La., along with an industrial wood pellet port facility at Baton Rouge, all of which represent a $350 million investment.
Madden said the two pellet plants will each require 1 million tons of fiber per year, 80% of which will be forest residuals (first thinnings) and 20% harvest residuals (slash). Each plant will receive 150 inbounds trucks per day delivering 3,900 tons of raw feedstock. The Mississippi plant will move 50 outbound trucks per day to the port, delivering 1,250 tons. The Louisiana plant will move an 80 car unit train (Union Pacific rail) per week 235 miles delivering 7,200 tons.
Why build the plants in the U.S. South? Madden asked. He pointed to the obvious abundance of fiber and also emphasized that Drax targeted areas where there has been forest products operation closures. He noted that closed pulp/paper and OSB facilities in the Southern U.S. represents more than 28 million green tons of reduced demand for roundwood and chips, while operating and announced (and likely to happen) wood pellet facility demand will be 26 million green tons.
Madden also pointed to the Drax commitment to sustainability, including forest operations auditing as well as performance standards with regard to carbon stock, life cycle greenhouse gas savings and biodiversity protection.
Madden said the size of the wood pellet market on a global scale has been overstated. "There's not going to be hundreds of pellet mills in the South," he said. He noted, according to forecasts, that EU demand for wood pellets may double by the end of the decade toward 25 million metric tons but then will most likely plateau.