Con-Vey Launches New Web Site
Roseburg, Ore.-based Con-Vey has launched a new website in collaboration with another local Roseburg company, Anvil Northwest.
The nine-month project was started with the intent to update the company's look and promote its services. The result was a beautifully designed site with a paring down of the number of web pages by half to offer visitors a more streamlined experience in an engaging way.
"Often, as a business, our web site is the first impression we give potential customers, so it was important to us that we show off our brand and what we do here at Con-Vey," says Marketing Coordinator, Evie Hango, who led the project. "We want our customers to know that we value quality, innovation and modern processes. This new web site will act as a visual representation of those goals that we continually strive to exceed."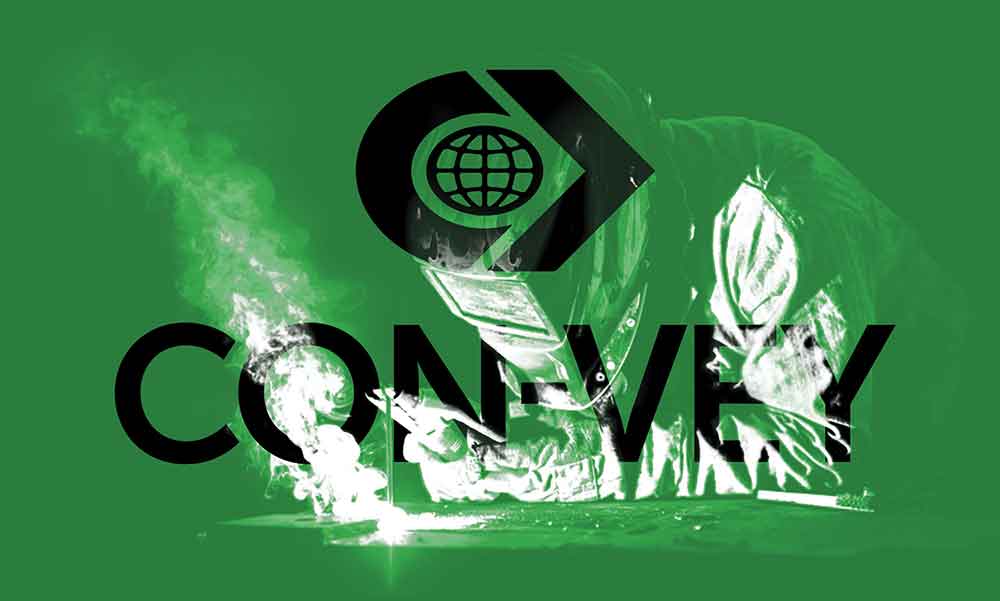 By adding rich visuals and more video content, the new Con-Vey web site plays on the growing trend that videos are a fast and convenient way to keep your audience interested and get to know your brand.
"We're very happy with the work Anvil has provided on this project and look forward to working with them on future brand campaigns," says Dave Larecy, Con-Vey CEO. "It means a lot that we can support our community and promote what's coming out of this Roseburg and southern Oregon area.
Visit con-vey.com.
RELATED ARTICLES
CON-VEY APPOINTS NEW PANEL PRODUCTS MANAGER
Oregon Mass Timber Coalition was named by the Economic Development Administration (EDA) as a finalist in the $1 billion Build Back Better Regional Challenge. The coalition was awarded $500,000 to create a strategy for a Mass Timber Modular Manufacturing Facility at Marine Terminal 2 in Portland. The Oregon Mass Timber coalition is a partnership…
Wolf-Gerd Dieffenbacher celebrated his seventieth birthday on December 20, 2021. Until his withdrawal from the day-to-day business on July 1, 2019, the entrepreneur was active for more than 40 years in the Eppingen-based family business Dieffenbacher GMBH Maschinen- und Anlagenbau, which he led as CEO…
Hexion Holdings Corp. has entered into an agreement to be acquired by affiliates of American Securities LLC. The transaction is expected to close in the first half of 2022, following and conditioned upon the closing of the company's previously announced sale of its epoxy business to Westlake Chemical Corp…
The monthly Panel World Industry Newsletter reaches over 3,000 who represent primary panel production operations.
Panel World is delivered six times per year to North American and international professionals, who represent primary panel production operations. Subscriptions are FREE to qualified individuals.
Complete the online form so we can direct you to the appropriate Sales Representative. Contact us today!