Con-Vey Launches New Web Site
Roseburg, Ore.-based Con-Vey has launched a new website in collaboration with another local Roseburg company, Anvil Northwest.
The nine-month project was started with the intent to update the company's look and promote its services. The result was a beautifully designed site with a paring down of the number of web pages by half to offer visitors a more streamlined experience in an engaging way.
"Often, as a business, our web site is the first impression we give potential customers, so it was important to us that we show off our brand and what we do here at Con-Vey," says Marketing Coordinator, Evie Hango, who led the project. "We want our customers to know that we value quality, innovation and modern processes. This new web site will act as a visual representation of those goals that we continually strive to exceed."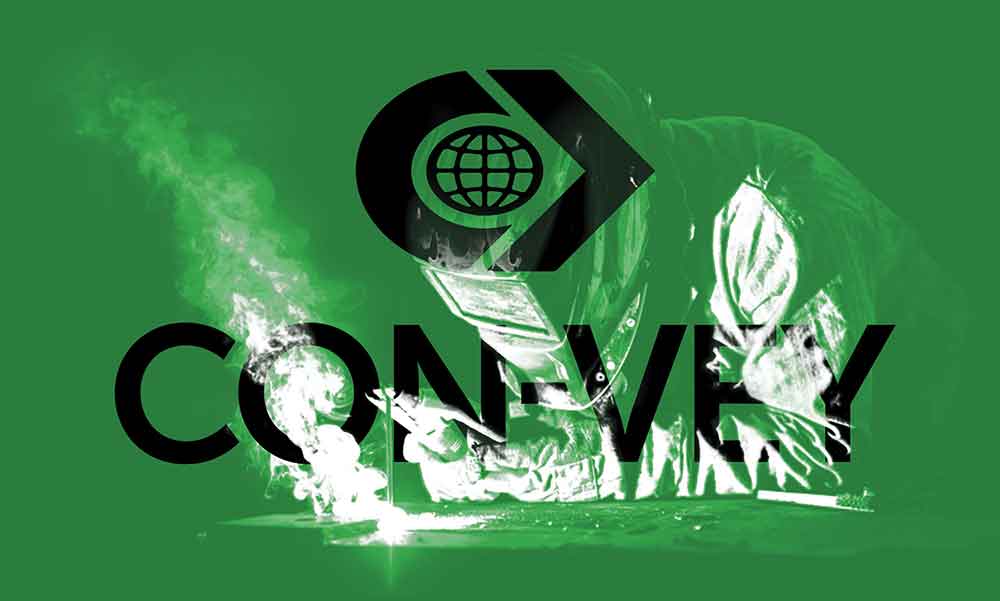 By adding rich visuals and more video content, the new Con-Vey web site plays on the growing trend that videos are a fast and convenient way to keep your audience interested and get to know your brand.
"We're very happy with the work Anvil has provided on this project and look forward to working with them on future brand campaigns," says Dave Larecy, Con-Vey CEO. "It means a lot that we can support our community and promote what's coming out of this Roseburg and southern Oregon area.
Visit con-vey.com.
RELATED ARTICLES
CON-VEY APPOINTS NEW PANEL PRODUCTS MANAGER
Alan Douglas Brett, who in the latter half of his career led the international advertising sales growth of Panel World magazine, and whose vigorous life included professional motor cycle speedway racing as a young man and a long stint as sales manager with the Daily Telegraph in London, died January…
U.S. housing starts (combined single-family and multi-family) showed a slight decline in November, coming in at a seasonally adjusted rate of 1.427 million, 0.5% below October, and 16.4% below starts in November 2021, according to the U.S. Census Bureau and U.S. Dept. of Housing…
To better address its operational and strategic development plans, Raute is changing its organizational structure, which will strengthen Raute's ability to service customers and streamlines internal operations. The change will also be reflected in the…
The monthly Panel World Industry Newsletter reaches over 3,000 who represent primary panel production operations.
Panel World is delivered six times per year to North American and international professionals, who represent primary panel production operations. Subscriptions are FREE to qualified individuals.
Complete the online form so we can direct you to the appropriate Sales Representative. Contact us today!