Come To Portland! We'll 'Show' You A Good Time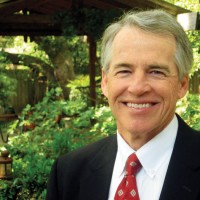 Story by Rich Donnell,
Editor-in-Chief
Like most businesses, we at Hatton-Brown Publishers, Inc. have had to diversify in order to strengthen ourselves. Life would be pretty simple if we merely had to produce magazines. Gone are the days when my only title was editor-in-chief. Now I'm also a Show Director. That's "Show" as in Show Business. Our chief operating officer, Dianne Sullivan, is now also a Show Manager. Others here have enhanced their titles and responsibilities as well.
Many of you are familiar with our Panel & Engineered Lumber International Conference & Expo, immediately preceded by our Bioenergy Fuels & Products Conference & Expo, held every other year in Atlanta. These are primarily conferences, with dozens and dozens of speakers in lots of meeting rooms, supported by many small exhibits.
I hope by now you have heard of our newest event, the Timber Processing & Energy Expo, scheduled this October 17-19 at the Portland Exposition Center in Portland, Ore. This event is kind of the reverse of our Atlanta event. TP&EE is more of a traditional big machinery expo, with a small conference element to it.
In fact more than 150 exhibitors will be showcasing their technologies to primary producers—such as yourself—of veneer, plywood, engineered wood products, lumber and wood energy. Please read through pages 10-19 in this issue, and you'll see who is exhibiting, who is speaking, where all this is happening, and how you can register.
Many of you, like us, for many years attended and exhibited at a previous machinery show in Portland. Like all shows, that one had its high points and low points. We decided to do our own event in Portland mainly because many of you had been asking us to do one. Even before our event in Atlanta, Hatton-Brown Publishers had entered show business by producing a timber harvesting show in the South. The idea of now doing a new show in Portland seemed to make a lot of sense.
I won't bore you with details of how much work we've put into this event—we all work more than we should, right?—but I will say that I sincerely hope that the work we've done and continue to do has been the correct way to go about it, and that the new Timber Processing & Energy Expo will live up to your expectations and ours.
We feel the event is hitting at about the right time. The machinery manufacturers have been introducing new technologies and upgrading older ones. There seems to be some good news in the building sectors. And oh yes, isn't there a presidential election happening the month after the show?
And when you come, bring a lot of your mill production personnel with you. Tell them to wear their company jackets proudly.