Arauco Purchases Flakeboard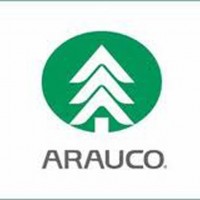 Chile-based Arauco has signed a purchase agreement for the acquisition of 100% of Flakeboard Company Ltd., based in Ontario, for US $242.5 million.
Flakeboard operates production sites in Canada and the U.S., including MDF plants in Malvern, Ark.; Eugene, Ore.; Bennettsville, SC; and Sault Ste. Marie, Ontario; particleboard plants in Albany, Ore; Bennettsville, SC; and St. Stephen, New Brunswick; high density fiberboard plant in St. Stephen; and several melamine lamination lines.
With the purchase of Flakeboard, which is expected to be completed during the second semester of this year, the annual production of Arauco panels in North America is expected to increase to 2.9 million m3 (1.6 billion SF, 3⁄4 in. basis), as a result of which Arauco reports it would become  the largest composite panel producer in America in terms of volume and third at the global level.
Arauco earlier this year purchased the Uniboard MDF and particleboard plants at Moncure, NC. Arauco also operates four MDF plants in Chile, Argentina and Brazil, a particleboard plant in each of Argentina and Brazil and a plywood facility in Chile. Arauco sources raw material from its 3.9 million acres (1.6 million hectares) of forest plantations in Chile, Argentina, Brazil and Uruguay.
According to Flakeboard President and CEO, Kelly Shotbolt: "We are extremely excited about our planned integration with Arauco and specifically about the opportunities that the new ownership structure brings for the larger company, our customers, our combined employees, and the communities in which we operate."
Arauco has indicated that the North American assets will operate under the Flakeboard name and that the Flakeboard senior management team will be tasked with integrating and managing the combined operations. Shotbolt will be retained as head of Flakeboard North America.