Arauco To Complete New Plant In 2018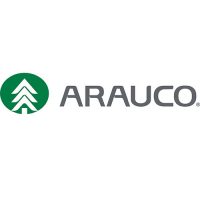 The $325 million particleboard plant Arauco is constructing in Grayling, Mich. will not only be the largest single-line capacity particleboard plant in North America, but it also represents the first greenfield particleboard plant constructed on this continent since 2001, according to Arauco North America President Kelly Shotbolt.
"When completed in late 2018, it will bolster our commitment to servicing customers, especially those in the Midwest and Eastern Canada," Shotbolt says. "We're currently laying the groundwork needed to proceed with construction: clearing the site, securing environmental permits and hiring a management team. At the same time, we're enjoying getting to know our Grayling neighbors. The city has been a fantastic partner and we look forward to being a member of the community and providing career opportunities for many local residents."
Jake Elston, Vice President of Operations for Arauco North America, adds,  "This is definitely one of the most exciting things many of us have ever been involved with in our careers. This mill will utilize the newest technology available in the industry. It will truly be a state-of-the-art composite panel mill."
The entire operation will be situated on one square mile located in north central Michigan. The plant will occupy approximately 750,000 sq. ft. under roof. A 170-foot long by 10-foot wide Dieffenbacher continuous press line housed in it will have an annual production capacity of 424MMSF of particleboard on a ¾ in. basis.
Plans for the operation also include installation of a decorative paper impregnation system and a pair of thermally fused laminate lines sold under the company's new Prism TFL brand.
Elston says a project milestone was recently observed when the company hired Charles Mason as a site drafter. Mason became the first of many area residents who will be hired to operate the plant.
"We've had our internal design team of Tex Giddens, Goran Oscarsson, Manfred Timmerman and Mike Battisti working nearly full time with our strategic planning and engineering teams in South America for over a year. As the first local employee, Charles is working with this group to come up to speed on vendor contracts and also starting to support local issues in the Grayling community," Elston says. "We will start hiring select plant leadership and construction management personnel by the end of the year."
Elston adds that Arauco North America will be leasing temporary office space in downtown Grayling to support employees during construction planning and building phases. The facility is expected to eventually employ 250.
Arauco has applied for environmental permits with state and local agencies. Elston says approval is expected in mid-August.
In the meantime, work has begun to remove trees and underbrush from the building site, prerequisite preparations to add roads and utilities to service the plant. If all goes according to plan, groundbreaking for the plant will commence this fall after permits are issued.
"It's a very aggressive timetable to have the plant start up by the end of 2018. When you take into account Michigan winters, that's really only 18 to 20 months to bring a mill of this size and capacity up to fully functional."
Elston notes that the Grayling location is ideal for the new particleboard plant for a variety of reasons. "The upper Midwest region—with the office furniture industry, RTA industry, cabinets and others—is the largest panel consuming region in North America. Michigan is a good fit to serve this market because it has available wood fiber, including residual wood from some nearby sawmills, and is logistically closer to many significant customers that are currently being served from suppliers much farther away."
Elston emphasizes that the use of low value fiber that is currently underutilized in the area should be a win-win for Arauco, Grayling area landowners, and the community as a whole.
The commitment to build the Grayling facility comes on the heels of an important $30 million investment to upgrade and expand the Arauco particleboard plant in Bennettsville, SC, where the company added a new drying area that increases the plant's annual capacity by 50MMSF of raw particleboard, and also added a fast-cycle press to double the plant's output of thermally-fused laminate panels.
(Information here was published in the Arauco North America Newsletter.)