APA Names New Chair, Vice Chair; Trustees Join Board
A new chair, vice chair and two new members have been elected to APA-The Engineered Wood Assn.'s Board of Trustees.
Ashlee Cribb, vice president of wood products for PotlatchDeltic Corp., has been elected to serve as chair on APA's Board of Trustees, succeeding Roy O. Martin III. Cribb steps into this position after being elected vice chair earlier this year. Her areas of expertise include sales, marketing, strategic planning and operations management. Before joining PotlatchDeltic, Cribb was senior vice president and chief commercial officer for Roseburg Forest Products. She previously held leadership positions at Georgia-Pacific, including vice president of industrial packaging. She also has 21 years of experience working in the chemical industry at Imerys Performance Minerals and Solutia, Inc. (formerly Monsanto). Cribb earned an MBA from Washington University and a bachelor's degree in chemical engineering from Georgia Institute of Technology.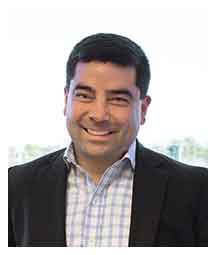 Doug Asano, senior vice president of sales & marketing for Roseburg Forest Products Co., has been elected to fill the vice chair position. Asano leads Roseburg's sales, marketing, logistics, customer service and fulfillment teams. Asano joined Roseburg in 2020 as the director of sales excellence, focused on process and systems improvements and sales training. Before joining Roseburg, he worked at Huber Engineered Woods for more than 16 years in multiple commercial leadership roles, most recently as vice president of sales and marketing. He earned his bachelor's degree in economics with honors from Dartmouth College and his MBA from The Tuck School of Business at Dartmouth College.
The two new members to the board include Stephen Williams, executive Vice President and chief financial officer of Western Forest Products, and Richie LeBlanc, president and CEO of Hunt Forest Products. LeBlanc is filling the vacancy left by Travis Bryant as Coastal Forest Products was purchased by Boise Cascade Company.
"The engineered wood industry, like so many others, is experiencing tremendous change," says APA President Mark Tibbetts. "We are grateful for our volunteer leaders' service to the industry and APA."
Article by Rich Donnell, Editor-In-Chief, Panel World January 2023 – Some forecasts coming out of APA—The Engineered Wood Association annual meeting in October painted a rather bleak economics picture for 2023. It was no surprise, given the already downward trending in housing…
The monthly Panel World Industry Newsletter reaches over 3,000 who represent primary panel production operations.
Panel World is delivered six times per year to North American and international professionals, who represent primary panel production operations. Subscriptions are FREE to qualified individuals.
Complete the online form so we can direct you to the appropriate Sales Representative. Contact us today!