A Record Issue, Another Ligna Friends At Coastal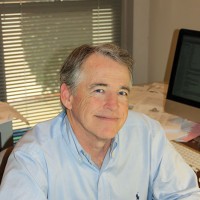 Article by Rich Donnell,
Editor-In-Chief
It's not often that an issue of Panel World surpasses 100 pages, but you're holding one that has. Let's give credit where credit is due: to our advertising sales team (Murray Brett, Tim Shaddick, John Simmons, Kathy Sternenberg), whose clients purchased more than 58 pages of advertisement. That, my friends, is a Panel World record. In fact 84 companies are running display advertisements in this issue.
In terms of advertising pages, the May issue has always been a good one for Panel World, at least every other year, because of the biennial Ligna Fair held in May in Hannover, Germany. Again this year we invited exhibitors at Ligna who also advertised in this issue to submit editorial and photographs on the products and technologies they'll be promoting at Ligna. As a result, the Ligna Preview section runs from page 28 to page 74 and includes 48 companies who submitted 13,752 words of copy along with product photos.
Other magazines will have their own Ligna Preview section, but I'm not sure any of them have the range that Panel World has. Our section includes equipment and technology providers to the veneer, plywood, OSB, particleboard, MDF, laminates and value-added markets. If you take some time and read through this section you will be impressed by the variety of technologies, enlightened by the technologies themselves and intrigued by the different approaches these companies from throughout the world have taken to promote their products and systems.
For the record, this Ligna will be my 14th consecutive in attendance, dating back to the 1989 Ligna. Of course at the upcoming Ligna, as with the previous four, Panel World will be exhibiting in Hall 27, where most of the primary panel equipment manufacturers will be stationed. But for many Lignas I walked the floor with our international sales rep (since retired), Alan Brett, while we used a nearby eatery as our makeshift office. The panel equipment companies were in Hall 2 in those days. But don't get me started on old Ligna stories…
l As important as the Ligna show is to this issue, so is our cover story, the Coastal Forest Products softwood plywood plant in Chapman, Ala. It's a remarkable comeback story for this mill, which was hanging on by a thread (some of its beams indeed were) when Coastal purchased it in 2009.
My hosts for the visit to the plant were CEO Travis Bryant and VP of Manufacturing Jim Pattillo. Jim reminded me that he was the general manager of the Potlatch plywood mill at St. Maries, Idaho when Panel World visited and did an article on the mill in the November 1993 issue.
By the way, the subject came up during my visit to the Chapman plant as to when the original owner Union Camp built it. After a little digging around in my office I found a USDA Forest Products Lab report on the wood-based panel sector in the U.S. that was released in 1997. The report revealed that the Chapman plywood mill's first year of production was in 1967. Of the first wave of 30 or so southern pine plywood mills to start up in that 1964-1967 range, the Chapman mill had the second most production capacity out of the gate (106MMSF), behind one of the GP mills at Crossett, Ark. (115MMSF).