2011 Is Winding Down? I Think I Missed It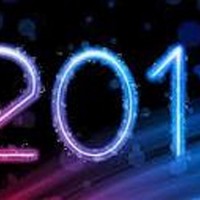 Story by Rich Donnell,
Editor-in-Chief
It boggles my mind that this is the last issue of 2011 for Panel World magazine. Obviously Father Time has no concern over whether markets are up or down. While "flat" might be a better description for the building markets in 2011, I am proud to say that Panel World's financial performance through its six issues in 2011 was up several percentage points over 2010. This is a direct result of the confidence our advertisers and readers continue to maintain for the magazine. Some companies advertise because they're emphasizing a specific product or technology. Other companies advertise because they want to promote their image and their professionalism. However your company may have approached it, we thank you for counting on us to deliver your message to the right people around the world. We plan to continue to live up to if not exceed your expectations.
Of course just as there would be no magazine without an advertising base to support it, there would be only blank pages in the magazine without articles to fill them. While we fill many of those pages with various news releases, new product developments and new project announcements, the bread and butter has always been "the mill story," when our people visit your mill, talk to your people, photograph your operations and tell your story in Panel World.
Not all of you reading this allow us to visit your mill. Perhaps you think you have something proprietary going on. Or perhaps you're scared to reveal an operation that's not performing as it should, whose safety record may be lacking a little, whose quality control isn't up to par, whose employees aren't quite buying into your methods. I guess if that was the case, I wouldn't allow us to visit either.
But there are many more companies who do welcome us in, who are proud to promote their new projects and showcase the talents of their work force. We visited numerous such companies in 2011, including:
Peninsula Plywood in Port Angeles, Wash.
Commonwealth Plywood in Whitehall, NY
Flakeboard America MDF in Malvern, Ark.
RoyOMartin in Chopin, La.
Darlington Veneer in Darlington, SC
Murphy Company in Rogue River, Ore.
Many other companies—too numerous to mention here—regularly work with us as well, and we'll again be at their doorsteps in the near future. A special thank you goes to all of these companies and their personnel.
Meanwhile if you're looking for words of wisdom from me as the 2011 calendar closes, I can only point to the Projects section of this issue. There you'll read about LP installing new air emissions control technology at its OSB plant in Sagola, Mich., and Uniboard doing the same at its particleboard plant in Moncure, NC; West Pine MDF enhancing its fire protection system on its press at Quesnel, BC; Paneles Arauco adding a value-added sawline in Nueva Aldea, Chile and Richmond Plywood doing likewise in Richmond, BC; and Medite Europe implementing a new dry resination system in Clonmel, Ireland.
Where's the message? It's simple: During good times or bad times, or very average times, your operation should follow Father Time's example and never sit still.